Former 8-Limbed Girl Thriving, Playing Sports in School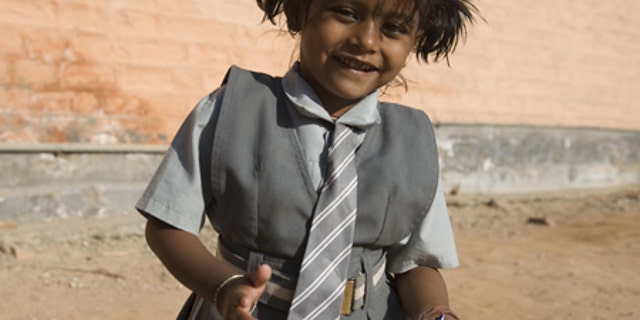 NEWYou can now listen to Fox News articles!
The baby born with eight limbs is all grown up and smiling in her school uniform, The Sun reported.
Lakshmi Tatma made headlines following her birth four years ago in Bihar, India.
Slideshow: Lakshmi Grows Up
She was joined to her parasitic twin, leaving her with four arms and four legs.
But the extra limbs were removed in a pioneering operation. Now, she plays sports at school.
"When I think of the way she was, never in a million years would Lakshmi have been able to go to school or have the life she does today," said her mother Poonam, 26, in the Daily Mail.
"All the things she's capable of now were impossible two years ago. I often try to think what she might be like today if she hadn't had the operation — she couldn't even sit up before, and now she runs around like other children."
In 2008, Dr. Sharan Patil told Fox News that Lakshmi will need more surgeries as she continues to grow.
Lakshmi was named for the six-limbed Hindu goddess who represented wealth and prosperity.
Click here to read the full story at The Sun.