Fans Around the World Mourn 'King of Pop' Michael Jackson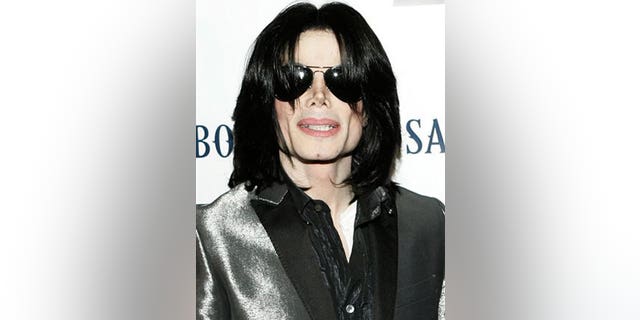 NEWYou can now listen to Fox News articles!
SYDNEY – Morning television shows from Sydney to Tokyo interrupted programs Friday to report the news of Michael Jackson's death, while online fan pages dedicated to the King of Pop became impromptu memorial sites.
In Sydney — where Jackson married second wife Debbie Rowe in 1996 — commuters in the business district stopped outside television studios to watch coverage on outdoor monitors.
"It's a terrible day for us all. We will now start remembering him for what he was, the greatest star ever," Christos Winter wrote on his Facebook fan page, which previously had been devoted to a petition to convince the star to add Australia to his concert tour planned for this year.
The morning shows devoted full coverage to the Jackson's death, alternating reporting from Los Angeles with viewers' e-mails of memories and condolences.
In Brazil, movie director and musician Felipe Machado called Jackson "perhaps the best performer that ever existed."
"Michael Jackson died. I never thought I would write this phrase, not because he was immortal (although his music definitely is), but because it is a phrase that is as unreal as was the existence of this incredible artist," Machado wrote on the Web site of the Estado de S. Paulo newspaper.
Brazilian singer-composer and former Culture Minister Gilberto Gil also expressed his sorrow.
"It makes me very sad to see such a great and incredible talent leave us so soon — a talent that provided all of us with some wonderful moments," he told Folha Online news service. "I'll miss the King of Pop."
In Japan, where Michael Jackson was a massive star, Fuji TV switched regular programs to live coverage from Los Angeles and New York.
"I woke up in the morning and saw news about Michael's death and I just could not believe it," said Hisako Ishii, a 35-year-old Tokyo resident. "It is really hard to believe he is dead. It seems so unreal."
In Australia's capital, the chief minister of the Australian Capital Territory was asked to reminisce about Jackson during a radio interview.
"I do remember him as the Jackson Five when he was just a boy and I think my clearest or perhaps my fondest memories of Michael are probably from that era," 58-year-old Jon Stanhope told Australian Broadcasting Corp. radio. "His reputation was a little problematic lately but he was a great performer and I always admired his dancing — I thought he was just the most wonderful dancer.
"It is sad, it is incredibly sad," Stanhope added.