Explosion at Wisconsin Power Plant Injures 6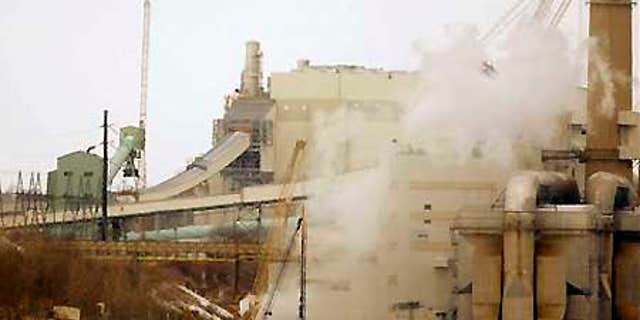 OAK CREEK, Wis. – A silo at a Milwaukee-area coal plant erupted in a fiery explosion Tuesday morning, sending six workers with burns to a hospital, authorities said.
The blast occurred in a dust collector of the We Energies plant in Oak Creek, utility spokesman Barry McNulty said. The dust collector is a silo where residual coal dust is collected for eventual burning.
The injured were contracted workers who were setting up scaffolding in the dust collector, he said. Investigators have not yet determined the cause of the explosion.
A 22-year-old man was in critical condition with burns on half his body and was being treated at the burn unit at Columbia St. Mary's Hospital, Dr. Tom Schneider said.
Five other men had minor smoke inhalation and burns, the doctor said. Three were in fair condition and two were treated and released, he said. One of the three has burns on about half his body and will need skin grafts on his hands, he said.
The blast sparked "a great deal of fire" in the silo and took about an hour to get under control, Oak Creek Fire Assistant Chief Tom Rosandich said.
The plant, located along Lake Michigan, burns 5,000 to 10,000 tons of coal per day. Oak Creek is about 20 miles south of Milwaukee.
About 230 employees work at the plant, McNulty said. Several thousand construction employees are also at the plant, working on an expansion project that began in 2005, he said.
The injured contractors work for Waukesha-based ThyssenKrupp Safway Inc., a subcontractor of U.S. Fire Protection in New Berlin, We Energies spokesman Brian Manthey said.
Michelle Dalton, a spokeswoman for ThyssenKrupp Safway, said her company's main concern was to immediately contact the men's families.
"Of course, they're devastated," she said.
The Occupational Safety and Health Administration will investigate the explosion. The probe could take up to six months, OSHA spokesman Scott Allen said.
OSHA has inspected We Energies plants four times since 2002 and found no violations, Allen told The Associated Press, adding that his records didn't specify whether the inspections included the Oak Creek facility.
Operations continued in areas of the plant not affected by the blast, Manthey said. Customers aren't likely to see any interruption in service.
The utility says it provides electricity for more than 1.1 million customers in Wisconsin and Michigan, and supplies natural gas to more than 1 million customers in Wisconsin.
We Energies is the trade name of Wisconsin Electric Power Co. and Wisconsin Gas LLC, the principal utility subsidiaries of Wisconsin Energy Corporation.