Ex-Atlanta Cops Sentenced in Deadly Botched Drug Raid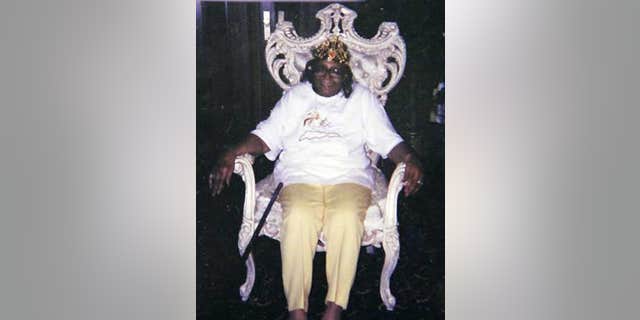 ATLANTA – Three former Atlanta police officers who each pleaded guilty to a federal conspiracy charge in connection with the death of an elderly woman during a botched drug raid were sentenced Tuesday to federal prison.
Jason R. Smith, Gregg Junnier and Arthur Tesler received sentences ranging from five years to 10. Kathryn Johnston, 92, was killed by police gunfire during the 2006 raid at her home.
Police used a "no-knock" warrant to enter Johnston's house to look for drugs. But prosecutors say officers found none and tried to cover up the mistake by planting baggies of marijuana.
U.S. District Judge Julie E. Carnes on Tuesday sentenced Smith to 10 years in federal prison. She sentenced Junnier to six years and Tesler to five years.
Prosecutors earlier lowered their recommended sentences for Junnier and Smith. They asked for about 10 years for Smith and roughly five years for Junnier because they said the men cooperated with authorities. Tesler's recommended sentence was not lowered, and was about 10 years.
But the judge said Tuesday Tesler was a "minor participant overall" and lowered the sentence to five years. She said the government's recommendations were "unduly harsh."
All the men will get three years supervised release after they serve their sentences.
The three earlier had each pleaded guilty on the federal charge of violating Johnston's civil rights.
Smith and Junnier also pleaded guilty to state charges, including manslaughter. They are set to be sentenced on those charges next month. Under their plea agreements, their state sentences will be served concurrently with their federal punishment, said Buddy Parker, Junnier's lawyer.
Tesler was sentenced in May to four and a half years in prison on a state charge for lying to FBI agents, but that conviction was overturned on appeal last month.
Johnston was killed by a barrage of bullets fired by officers who stormed into her home on Nov. 21, 2006, with a special "no-knock" warrant to search for drugs.
Tesler, who did not fire a shot, was in Johnston's back yard when plainclothes officers burst in through the front door. Johnston fired a single shot from a rusty revolver at the intruders, but hit no one, and officers fired 39 bullets, hitting the woman five or six times, prosecutors said.
Click here to read more on this story from MyFOXAtlanta.com.