Elizabeth Smart Kidnap Suspect Doesn't Have 'Rational Thought,' Prison Psychologist Says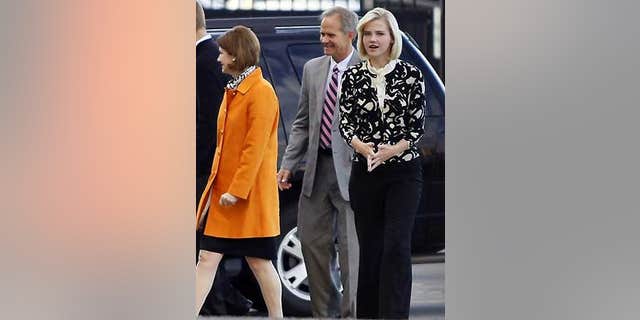 SALT LAKE CITY – A federal prison psychologist says that the suspect in the abduction of Elizabeth Smart understands the accusations against him but isn't competent to stand trial.
Dr. Richart DeMier of the U.S. Medical Center for Federal Prisoners in Springfield, Mo., said he had determined that Brian David Mitchell is suffering from paranoid schizophrenia.
DeMier said during a competency hearing for Mitchell in U.S. District Court Wednesday that Mitchell is not making rational decisions about his criminal defense.
"If he believes he's going to be miraculously delivered from prison by God in two years time, that's not a rational thought process," said DeMier, who evaluated Mitchell over 45 days a year ago.
SLIDESHOW: The Elizabeth Smart Saga
Mitchell participated in less than five hours of formal interviews and talked at length about his religious beliefs but shut down when DeMier raised issues related to his mental competency, the psychologist said.
Mitchell also directed staff at the Missouri hospital to refer to him by his religious name, Immanuel David Isaiah, the prophet, DeMier said.
But DeMier said that Mitchell does understand the charges against him, the court process and the roles of the judge, prosecutors and defense attorneys.
Mitchell, 56, has been indicted on federal charges of kidnapping and unlawful transportation of a minor across state lines.
Smart was 14 when she was taken from her home at knifepoint in June 2002. In October, she testified she was raped after being forced into a religious marriage with Mitchell within hours of the kidnapping.
Federal prosecutors contend Mitchell is competent. A New York forensic psychiatrist said he is faking or exaggerating symptoms of mental illness to avoid prosecution.
Mitchell's federal public defenders claim he is unable to assist them with his case.
U.S. District Judge Dale Kimball will ultimately decide if Mitchell can proceed to trial in the federal system. A ruling is not immediately expected when the hearing ends.
Earlier in the day, Dr. Paul Whitehead, a Utah State Hospital psychologist, said the treatment team that cared for Mitchell believed he was close to being found competent for state proceedings in 2005.
Mitchell's refusal to cooperate with an evaluator, however, ultimately forced the hospital to say it was impossible to make a determination about his competency, Whitehead conceded.
Whitehead said that as Mitchell's treating physician, he had no official opinion about Mitchell's competency.
However, he said he was initially skeptical in 2005 that Mitchell had mental illness, but after nine months of observation he diagnosed Mitchell with delusional disorder.