Dodge Viper Dodges Elimination, Chrysler to Save the 600 hp Coupe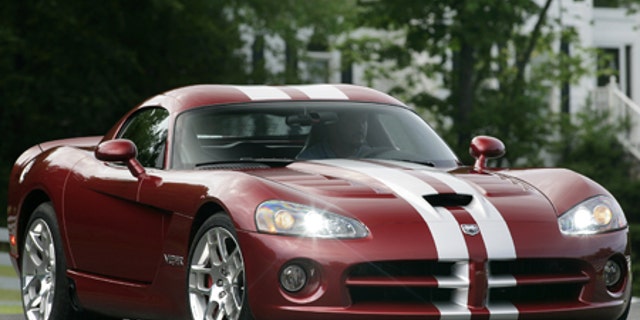 Fuel economy, what fuel economy?
After failing to find a buyer for its Viper line of sports cars, Chrysler has announced that the car will remain in production past its planned December 2009 cancellation. The $91,000, 600 hp, V10-powered two-seat coupe was the first car to reenter production after the company emerged from bankruptcy. It gets 16 MPG.
In a statement, Mike Accavitti, President and Chief Executive Officer of Dodge said, "we're extremely proud that the ultimate American-built sports car with its world-class performance will live on as the iconic image leader for the Dodge brand."
The news comes just days after another Chrysler product, the PT Cruiser, was also given a stay of execution when the company decided to extend production until the end of 2010. The Mexican-build retro-styled compact was originally set to be eliminated this summer.
Click here for more auto news and reviews from FOX Car Report