Doctor Who Was With Jackson Believed to Be a Cardiologist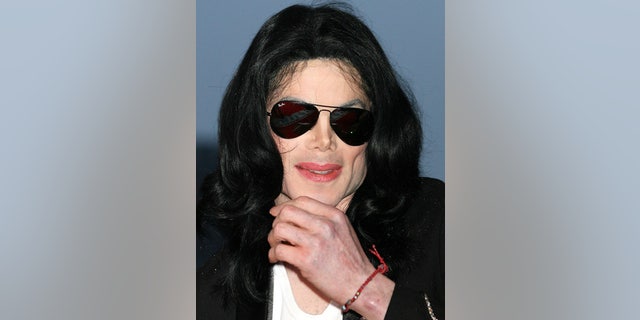 The "personal physician" who was in Michael Jackson's home when the King of Pop died of a massive heart attack is believed to be Dr. Conrad Robert Murray, a cardiologist with offices in Texas, Nevada and California.
Police towed a silver BMW from the driveway of the home in Holmby Hills, Calif., Thursday evening. The car belongs to a Texas woman, Susan Mary Rush, who is Murray's sister, a law enforcement source told FOXNews.com.
Karen Rayner, a spokeswoman for the Los Angeles Police Department told FOXNews.com Friday that "The doctor's BMW was impounded last night. We are investigating the death and there might be medication still in the car that would be helpful to the investigation."
TOPIC: Click here for full coverage on Michael Jackson from FOXNews.com
Rayner did not divulge the doctor's name, but she said he was briefly interviewed at the scene on Thursday, and that investigators wanted to speak with him further to get a more detailed statement. She said the doctor has not contacted authorities to retrieve his car from impound.
"It's not like he's missing in the sense that someone has filed a missing person report, but he is someone the detectives would like to eventually talk to. It's standard procedure. But no, I don't know where he is," she said.
Police spoke with the doctor shortly after they arrived at his home and found the pop star unresponsive. They said Friday that, according to the 911 call, he may have been the only person in the room when Jackson went into cardiac arrest.
Family members said Friday that Jackson received a massive dose of Demerol shortly before he went into cardiac arrest. Any doctor who legally administers the drug must be certified to do so.
The doctor did not sign the death certificate, which is protocol for a death that occurs under the watch of a physician. If the doctor does not provide the police with the details and circumstances surrounding the death and does not sign the death certificate, the case will be transferred to the coroner's office, where it will be investigated as a homicide.
According to a report by KHOU in Houston, a medical assistant at the Acres Home Heart and Vascular Institute confirmed that a cardiologist there, Dr. Conrad Robert Murray, was living with Jackson at his rented mansion and was with the pop star when he was stricken.
But a woman who answered the phone there refuted the reports that Murray had been treating Jackson or had been in any way associated with him. "No. No. No," she said. "That's not his patient. No."
No one picked up the phone at the Murray's Nevada office.
According to the doctor-review Web sites Vitals.com and Wellness.com, Murray is a cardiovascular disease specialist who is affiliated with hospitals in Hayward, Calif., Henderson, Nev., and Houston. He received his medical degree in 1989 from Meharry Medical College School of Medicine in Nashville, Tenn. He completed his residency at Loma Linda University Medical Center, Internal Medicine, in 1992 and a fellowship at the University of Arizona in 1995. In 1996 he completed a second fellowship at the Foundation for Cardiovascular Medicine in San Diego.
Speculation earlier Friday also focused on two other doctors who have been known to treat Jackson.
The Los Angeles Times reported that the "personal physician" was Dr. Tohme R. Tohme, Jackson's spokesman, who does not currently have a medical license. Tohme's Web site, TRW Advertising, states that he is "Ambassador at Large, The Country of Senegal," though in March a spokesman at Senegal's embassy in Washington told FOXNews.com he'd never heard of Tohme R. Tohme. "There are two ambassadors at large," said Mansour Gueye. "He isn't one of them."
But the New York Post reported that it had spoken with Tohme by phone, and he told them:
"It's not me. I wasn't there at the house when this took place....
"I am his manager and I feel lost. I loved Michael and I was his friend. I was handling all his affairs."
Another doctor who has been tied to Jackson is Arnold Klein. In the days prior to his death, Jackson's level of medical attention had reportedly increased to "daily doctor visits" and he was regularly spotted at the Beverly Hills offices of Klein, 69, his long-term friend and dermatologist, who treated him for vitiligo, a pigmentation disorder.
"Dr. Klein is known as the dermatologist to the stars. He is very eccentric and very well liked among Hollywood. Michael was his number one patient," a source close to Jackson said. "But unless Michael was having complications, it is unlikely Klein would make house calls…"
When Jackson was under criminal investigation for child molestation charges in 1993, police raided Klein's office and seized medical following reports that he might have bleached Jackson's genitals in an effort to hinder the identification process during the investigation. The claim was left unverified. A former employee of Klein, Debbie Rowe, became Jackson's second wife and the mother of his two children.
It is not known why a doctor was living with Jackson in his rented home. According to Billboard, Jackson passed a physical "in flying colors" earlier this year in preparation for his summer concert series in London. But an inside source told FOXNews.com he was not close to being in top condition and was doing the best he could to get in shape for the 50 concerts that were scheduled.
"Michael had a long history of medical problems and it is not uncommon for stars to want their own doctor to be there," an insider told Foxnews.com, adding that Jackson was undergoing prescription-based treatment for various health ailments, including a bad back and fatigue. The LAPD is investigating the cause of death, and questions surrounding his prescription medications will undoubtedly be raised. An autopsy was conducted Friday.
Ed Winter, Los Angeles County assistant chief coroner, said in a press conference that the full toxicology report could take up to eight weeks to complete. He said Jackson's body would be released to the family later Friday, after the autopsy is complete. He said the chief medical examiner and assistant pathologist and a law enforcement representative would be present during the autopsy.
FOXNews.com's Hollie McKay contributed to this report.