Dad Sought in Wisconsin Deaths of 2 Daughters and Their Mothers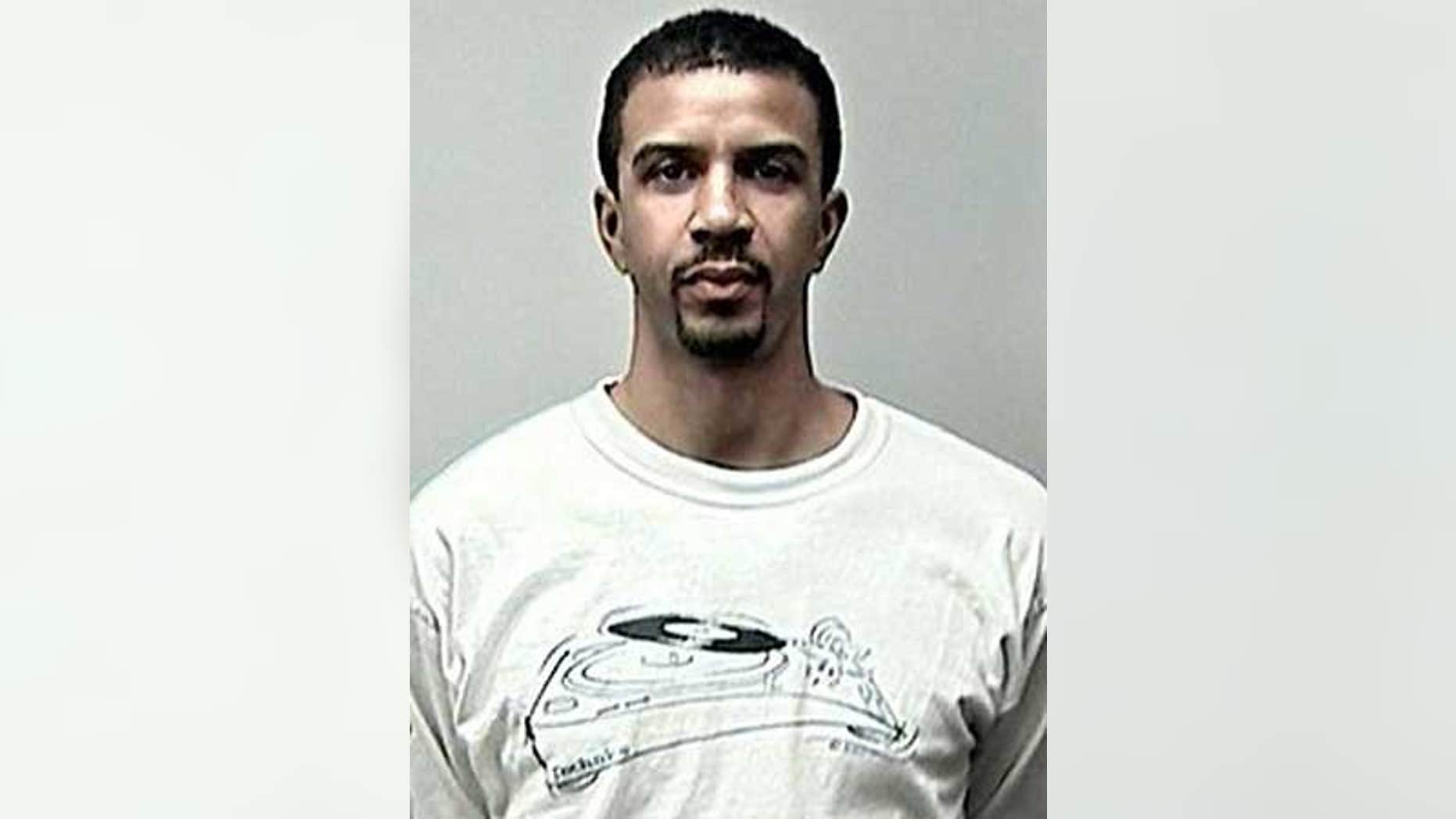 MADISON, Wis. – Police continued to ask the public for help Saturday as the search for a Wisconsin man wanted in the deaths of his two young daughters and their mothers stretched into its third day.
Authorities released no new details on the slayings but continued to call 38-year-old Tyrone Adair armed and dangerous. He has strong family ties to the Madison area, but so far has eluded capture. Police have warned law enforcement agencies nationwide to watch for him.
"We're just encouraging anyone who has any information at all to come forward," Madison Police Lt. Wayne Strong said.
Prosecutors charged Adair, of suburban Middleton, on Friday with two counts of first-degree intentional homicide in the deaths of 33-year-old Tracy Judd and 23-month-old Deja Adair, Judd and Adair's daughter.
They also consider him a "person of interest" in the killings of 25-year-old Amber Weigel and 2-year-old Neveah Weigel-Adair, Weigel and Adair's daughter.
His family issued a statement through police late Saturday evening pleading with Adair to surrender "immediately."
"Before anyone else is hurt please turn yourself in," the statement said.
Dorothy Carter, Adair's grandmother, said his family is shocked. She told The Associated Press on Saturday he lost his job at Clack Corporation, a water-treatment component manufacturer in Windsor.
"He's always been a good guy," Carter said, fighting back tears. "He likes to prepare Christmas for his kids ... for him to be out of work this time of year and not have any money at all ... and he's not the type of kid who would ask for anything. I know it wasn't right what he did.
"He was depressed. I know that's no excuse, but that's what happened."
Two Clack employees who would not give their names declined comment on Adair's status with the company when The Associated Press contacted the company Friday. Peter Chermak, the company's vice president and CEO, told the Wisconsin State Journal for Saturday's editions that Adair hadn't worked there for six months.
Chermak didn't immediately return a message left at his office Saturday and no home listing for him could be found.
Court records show Adair has convictions for battery and bail jumping. A woman took out a restraining order on him in 2006, alleging he stalked her, slashed her tires and destroyed her computer, phone, television and bed.
He also was involved in paternity cases with both Judd and Weigel over his children.
Court records indicated Judd was a stay-at-home mother.
Jason Graser, Judd's ex-husband, declined comment Saturday. Jackie Scott, co-owner of Scott's Pastry Shop in Middleton, said Judd worked there about eight years ago. She said Judd was outgoing and well-liked. She doesn't understand why Judd got involved with Adair, she said.
"Why she would get herself caught in this kind of mess, I don't know," Scott said. "I just can't wrap my mind around it."
Madison lawyer Chad Bartell said his family employed Weigel as a nanny from January 2008 until August 2008. He said she would bring Neveah to their home daily and watch his son, Nolan, who just turned two.
"She was a very kind person," he said. "For various reasons, we were not able to continue her employment, but she was very kind to our young son."
The Montessori Children's House in Madison employed Weigel as an assistant teacher for the toddler class. A biography on the school's Web site said Weigel was born in Madison and always has loved children. She worked with disabled people before becoming a nanny and joining the school.
Weigel's family issued a statement through police calling her "a loving girlfriend, a dedicated mother, and a loyal friend and ally to many people. The family said her daughter was "full of spark and personality."
The family went on to ask their friends to ensure the family's safety by not making comments or giving out any information.
The search for Adair began Thursday evening, when Madison police were called to a duplex on the city's southwest side. They found Weigel and Neveah shot in a vehicle in the garage.
About two hours later, police found Adair's black Chrysler 300M in a parking lot next to the Branch Street Retreat, a Middleton bar. They discovered Judd and Deja's bodies in the trunk.
The Dane County coroner has not released any details on how they were killed, saying only they weren't shot. Police have said Judd suffered some type of head injury.
Judd's older daughter told police Adair moved into Judd's rural Middleton home in December 2007, days before Deja Adair was born, according to a criminal complaint.
The daughter, identified only by the initials KG, said she last saw Adair at the house around 4 p.m. Thursday afternoon. He left in her mother's GMC Acadia sport utility vehicle. A surveillance photo from the Branch Street Retreat on Thursday afternoon shows Adair alone in the bar.
Judd's daughter said Adair called the house around 7:20 p.m. and said he was in Dodgeville, about 50 miles west of Madison. He said Judd and Deja Adair had been in a bad accident and wouldn't be home that night.
District Attorney Brian Blanchard has not charged Adair in the Madison slayings. He said he issued charges in the Middleton case so police could put out an arrest warrant for Adair.