Curvy Cuties Kim Kardashian and Brooke Hogan Bare Their Bikini Bods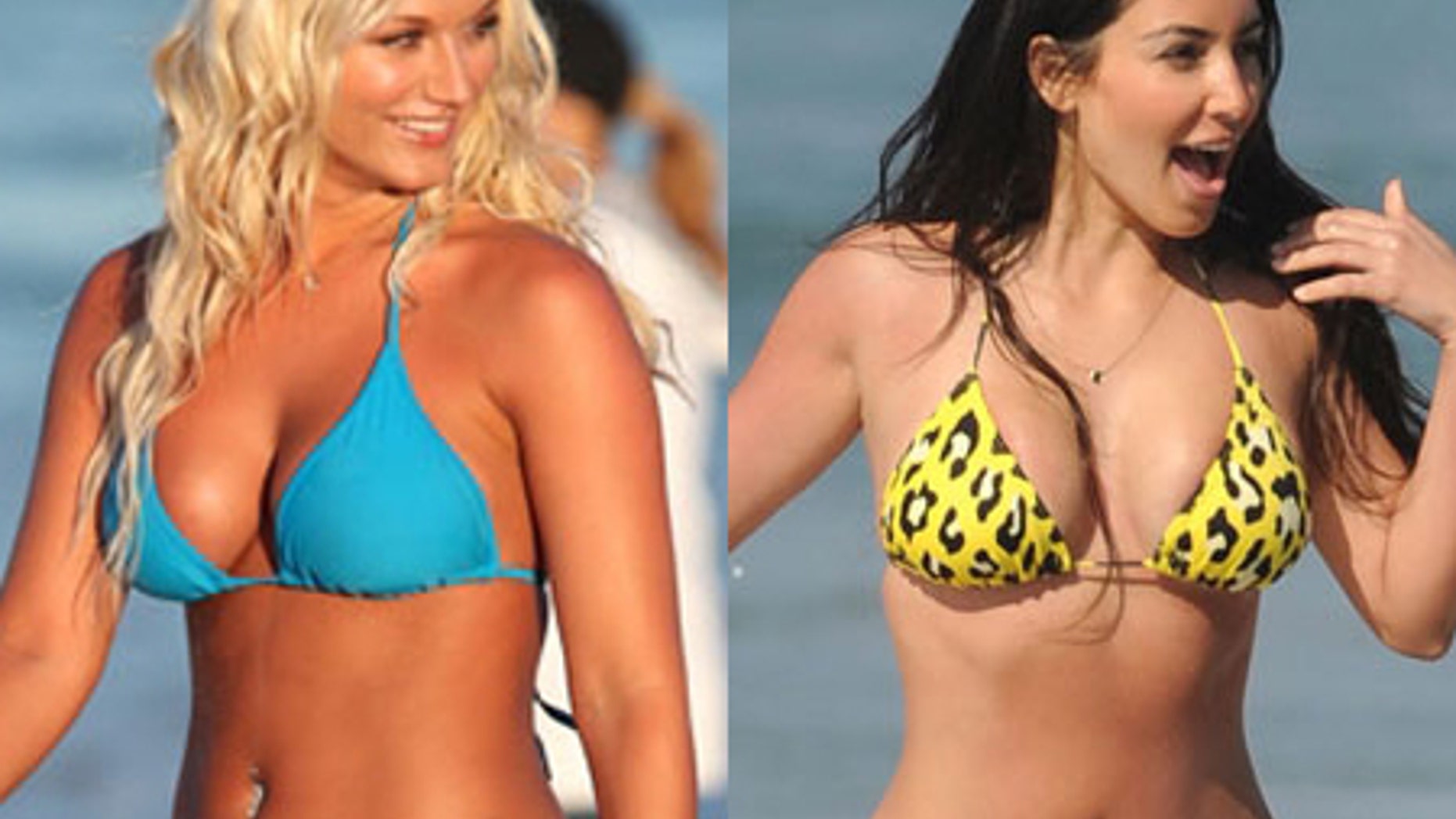 Kim Kardashian must have a split personality.
The famously curvy reality star took to her Web site Monday claiming that, while she was indeed proud of her curves, she was still a size 2.
"I work really hard to maintain my curves while staying slim and healthy," she said in repsonse to an US Weekly item that implied she was a fan of the "full-figured" line Faith 21. "So to be classed as a "fuller-figured woman' of extra large proportions is a little offensive."
PHOTOS: Click for more hot bikini beach pics of your favorite stars.
So which is it Kim, proud of your curves, or weirdly defensive about them?
PHOTOS: 15 of Tinseltown's curviest cuties.
Judging from the bikini she was wearing last weekend in Mexico, one would think the former. But if you read her blog, one might begin to wonder.
PHOTOS: Hot Kim Kardashian pics in bikinis, one-pieces, coverups - you name it!
Meanwhile, a few hundred miles north, Brooke Hogan, fresh from defending her dad Hulk's weird remarks that he "understood O.J." and had thoughts of murdering his soon-to-be ex-wife, was out showing her fuller-figured bikini body for a new music video with no qualms whatsoever.
PHOTOS: Bikini pics of Brooke Hogan and more fun Hogan Family hijinx!
Could Hogan have a better body image than Kardashian?
Stranger things have happened in celebrityland.