Cruise Passenger Goes Overboard in Apparent Suicide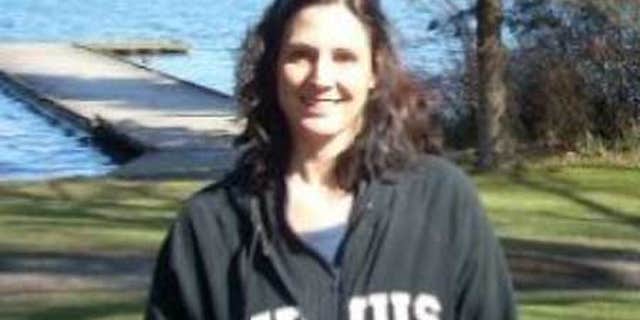 The body of a woman found in frigid Alaska waters is likely that of a 45-year-old cruise ship passenger who vanished during the trip and is believed to have fallen overboard in an apparent suicide.
Authorities wouldn't immediately identify the woman discovered dead, but it is thought to be passenger Amber Malkuch of Washington state — who was last seen ordering room service just after midnight aboard Holland America's ship the Zaandam.
A spokeswoman for Holland America Line says the incident appears to be a suicide.
Malkuch was reported missing by a friend sharing her cabin on Monday morning when the ship was in Glacier Bay National Park. It embarked on the seven-day cruise from Seattle on Friday.
There was no apparent sign of foul play, authorities said. They launched a massive search for Malkuch after she disappeared.
Malkuch was last seen hours before her cabinmate reported the disappearance about 9 a.m., when she ordered room service overnight while the ship was near Douglas Island, according to a statement issued by Holland America.
Coast Guard Chief Petty Officer Dana Warr said it was unclear why her friend didn't alert authorities earlier, and a spokeswoman for the cruise line didn't return calls seeking further comment.
Many of the circumstances surrounding the woman's disappearance are still a mystery, Warr said.
The crew of a commercial helicopter operated by Ketchikan-based TEMSCO Helicopters that was helping in the search found the body at about 4:30 p.m. on the west side of Douglas Island — about 12 miles northwest of where the passenger was last seen, according to Warr.
Warr said there was no indication that any of the Zaandam's survival gear was missing.
Alaska State Troopers were joining the investigation, and footage from the ship's security cameras will likely be reviewed, Warr said.
The search focused on a vast region surrounding Douglas Island and the national park, which are 80 miles apart, Warr said. The glacier-fed waters in the area are 57 degrees Fahrenheit.
"This is a huge, huge area," Warr said.
Also taking part in Monday's search were a Coast Guard helicopter, two cutters, two rescue boats, two Glacier Bay vessels and two civil air patrol pilots.
An extensive search also was conducted on the 780-foot Zaandam. The ship has a capacity for about 1,430 passengers and 600 crew members.
The Associated Press contributed to this report.