Coroner's Office Orders More Tests to Determine Michael Jackson's Cause of Death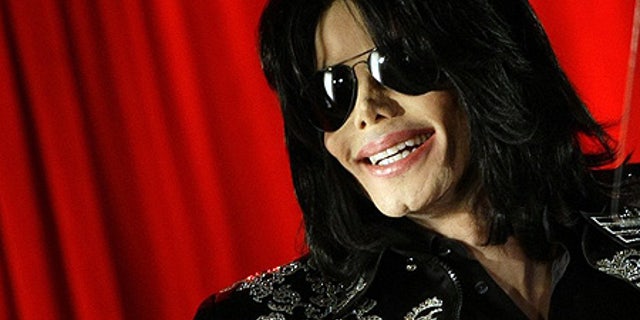 The autopsy is complete, but the Los Angeles Coroner's Office isn't expected to rule on Michael Jackson's cause of death for several weeks — until toxicology and other additional testing is completed.
Chief Coroner Craig Harvey said at a Friday afternoon news conference that more tests have been ordered and will take approximately four to six weeks, but authorities have found no evidence of external trauma or foul play.
Prescription medication was present in Jackson's system, he said, but authorities have yet to conclude whether drugs were involved in the pop star's death.
The coroner's office said Jackson's family has not yet chosen a mortuary, so it is unclear if Jackson's body will be released Friday evening.
LAPD Assistant Police Chief Charlie Beck said at a Friday afternoon news conference that authorities have been in contact with the physican who attempted CPR on Jackson before paramedics arrived. Beck says the unidentified phsyician seems to be cooperative and will assist in bringing light to the case. He also stressed that no search warrants have been issued.
A local Houston report claims the doctor's name is Conrad Robert Murray, a cardiologist based out of Texas. The LAPD took Murray's car from Jackson's rented mansion on Thursday because it could contain medication or other evidence.
Police stressed on Thursday that the doctor was not a criminal suspect.
The two news conferences come a day after Jackson was pronounced dead at UCLA Medical Center in what family later said was a suspected heart attack.
Paramedics had responded to a call reporting a 50-year-old man "not breathing." In the 911 call from Jackson's home, a man told an emergency response technician that the pop star was not "responding to anything," including CPR.
PHOTOS: Click here for photos of Michael Jackson.
The coroner's office began the three-hour autopsy Friday morning in an attempt to clear up the mystery surrounding Jackson's untimely demise.
There has been speculation that drugs may have played a role in the death of the icon, with TMZ citing sources who claim he was given a "heavy dose of morphine" before his death. Other reports claim that Jackson received a shot of Demerol — a similar narcotic— shortly before his death.
It has been heavily rumored that the pop icon struggled with prescription drug abuse in the past. On July 25, 2007, FOX News reported on a deposition Michael Jackson gave on agreements he signed with former manager Dieter Wiesner in 2003 while possibly being impaired due to prescription medications.
Jackson said he takes medication for an undisclosed impairment that "comes and goes" but was "unsure" if he had taken the medication for all of 2003.
Rayner stressed that he was not under criminal investigation, but coroner's investigators wanted to contact him for more information. His car was impounded last night by police.
But other reports about the mystery doctor were far more disturbing — according to TMZ, he may have given Jackson a possible fatal narcotic injection.
Click here to see Jermaine Jackson's statement.
Jackson, whose fame spanned from his childhood with the legendary Jackson 5 to a superstar solo career that earned him the nickname 'King of Pop,' died Thursday afternoon at a Los Angeles hospital. He was 50.
He died at UCLA Medical Center after being stricken at his rented home in the posh Los Angeles neighborhood of Holmby Hills. Paramedics tried to resuscitate him at his home for nearly three-quarters of an hour, then rushed him to the hospital, where doctors continued to work on him.