Chinese Company Wants to Build Your Dream Car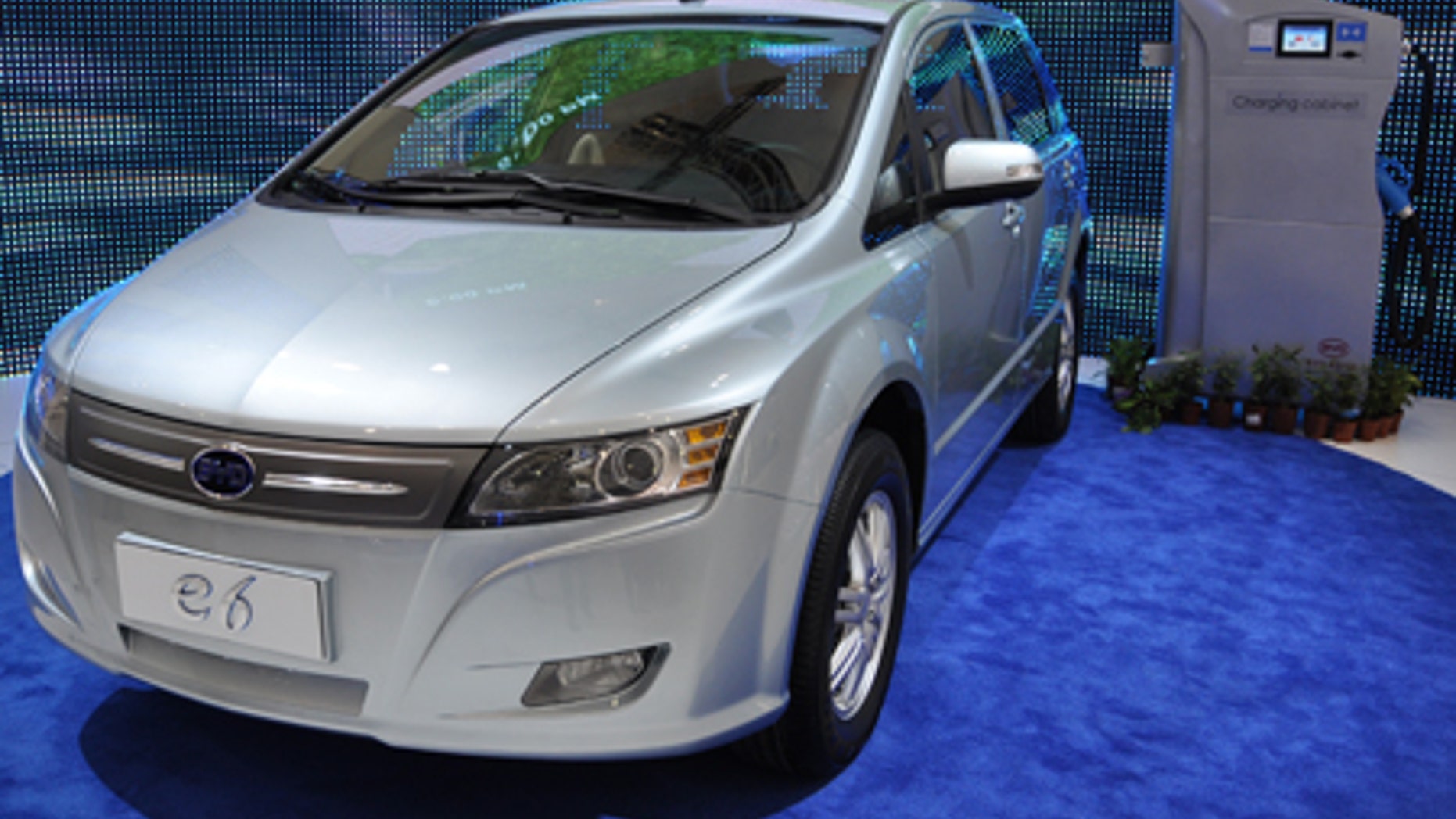 Wang Chuanfu's gracious and soft-spoken demeanor belies the fact that he is not only one of China's most prominent businessmen, but also the country's wealthiest person. In other words, the billionaire isn't just one in a million, he's one in 1.3 billion.
An engineer by trade, in 1995 at age 29 he founded what today is the world's largest supplier of cell phone batteries. He now has plans to repeat that feat in the automotive industry.
In just seven years, his company, BYD, or Build Your Dreams Auto, has grown to be one of the largest automakers in China. In 2009, BYD sold 450,000 vehicles, and Wang expects that number to increase to 800,000 this year. His stated goal is to be China's top automaker by 2015, and No. 1 in the world by 2025.
Click here to watch an interview with Wang Chuanfu in our Fox Car Report LIVE! special from the 2010 Detroit Auto Show
While the rapid growth in auto sales in China is sure to fuel the effort, Wang is one of the few foreign automakers who see opportunity in the battered American market, saying it is one of the most important to the future of BYD.
Despite the challenges of meeting stringent government regulations and overcoming negative public perception about Chinese-made products in the United States, Wang thinks the situation is getting better for BYD, bolstered in part by a 10 percent investment in the company by Warren Buffett, and the intellectual capital that goes along with it. With this added level of insight into the market, Wang has ambitious plans to begin selling vehicles here by the end of 2010. And not the bargain-basement economy car you might expect with a Made in China sticker on it, but a fully electric crossover called the e6.
Utilizing a proprietary battery technology that BYD refers to as Ferrous-Iron, the company claims that the five-passenger e6 can go 205 miles between charges, double what upcoming electric vehicles from Nissan and Ford will be capable of. Just as important to surmounting one of the biggest issues holding back the acceptance of electric cars — long charging times — the e6 can be fully recharged in less than one hour when plugged into a high-voltage outlet, and a short 10-minute charge will replenish them to 50 percent.
BYD brought a prototype of the car to the 2010 Detroit Auto Show for test drives on a low-speed track set up in the basement of Cobo Hall. For such a next-generation automobile, the exterior design of the e6 is anything but futuristic, looking more like a crossover from 10 years ago with the build quality of a Korean car twice that age. The interior has a more modern style, but the fit and finish remain very Third World there as well.
BYD describes the e6 as "right sized" for American consumers, comparing it favorably against the smaller compact cars that are typically found in the electric ranks. There is plenty of passenger space, particularly in the rear seat, but the 1,760-pound 60 kilowatt hour battery pack located under the floor encroaches noticeably on foot room.
Using a transmission selector that is suspiciously similar to the one in a Toyota Prius — some of BYDs automobiles have been accused of being near carbon copies of models from Japanese and German brands — the prototype was a little unwilling to go into gear at first, but once underway performed without fault.
Although two-wheel-drive models are rated at just 101 horsepower, the electric motor driving the front wheels also generates 332 foot-pounds of torque, as much as a Ford F-150 pickup truck. The all-wheel-drive version on hand in Detroit adds a second motor in the rear. Total output is not specified, but it's enough to overcome whatever traction control systems are present — if any — and easily spin the tires. Although the twisty test track limited speeds to 25 mph, acceleration from a standstill to that mark is strong, but it takes a full 14 seconds for the two and a half ton vehicle to reach 60 mph on the way to a top speed of 87 mph. The electric motors that propel the e6 are as quiet as those from any of the more established automakers, but the electric steering system not only sounds like it should be plugged into a Sony Playstation 3, it feels like it, too.
Suffice it to say that a little fine tuning is needed before the e6 will be ready for mainstream buyers, especially with an estimated price of $40,000 before tax credits. BYD suggests that the e6 would be a good fit for municipal fleets, or for use as taxis, where a central charging station could service several vehicles. This would also provide BYD with a significant amount of real-world feedback as the car is further developed, but without the level of public scrutiny that goes along with consumer sales.
Wang seems undaunted by any challenges, and wants to take his American dream even further, eventually manufacturing both his automobiles and the batteries that power them in the United States. A lofty goal, but for a man who started life in poor farming family in a communist country and is now worth nearly $6 billion, it's hardly out of the question.
Click here for more auto news and reviews from Fox Car Report