Chavez Threatens to Shutter Critical TV Channel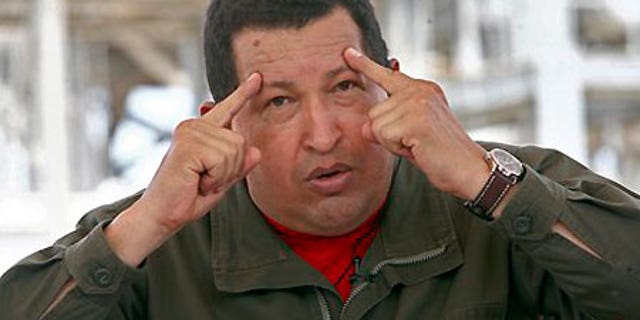 CARACAS, Venezuela – President Hugo Chavez threatened to close down an opposition-sided news network, saying the defiant Globovision channel's days on the airwaves will be numbered if its directors don't stand down.
Chavez on Thursday urged executives at Globovision "to reflect" upon the TV channel's tough anti-government stance — or else the station "won't be on the airwaves much longer."
The socialist leader has threatened Globovision before, demanding sanctions against the channel for its alleged violation of broadcast regulations. Chavez told a crowd of his supporters on Thursday that he "doesn't care" if such a decision were to draw international criticism.
Chavez recently called for sanctions against Globovision, and within a week Venezuela's tax agency slapped the network with a $2.3 million fine, prosecutors charged its president in a probe into alleged fraud and lawmakers began investigating the channel for purportedly joining an anti-government conspiracy.
Broadcast regulators also are investigating Globovision for inciting "panic and anxiety" during its coverage of a minor earthquake last month, when station director Alberto Federico Ravell criticized state television for failing to quickly inform its viewers about the severity of the quake.
Free press and rights groups have condemned the investigation. The New York-based Committee to Protect Journalists warned against what it called "unwarranted accusations against the press" in Venezuela.
Globovision — a Caracas-based all-news network — has been the only anti-Chavez channel on the open airwaves since 2007, when Chavez refused to renew the broadcast license of another opposition-sided channel, Radio Caracas Television. That network moved to cable.