British Officials Speak to Lockerbie Bomber, Thought to Be Missing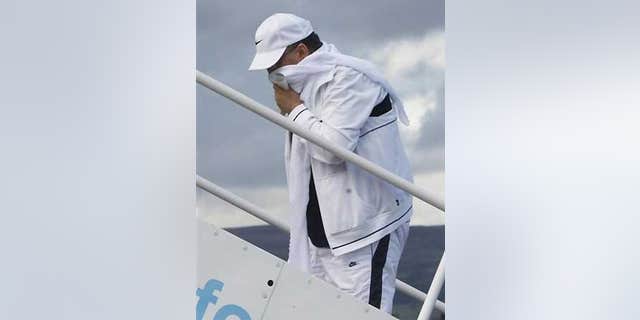 Fears over the whereabouts of the Lockerbie bomber have been put to rest after British officials spoke to him at his home in Tripoli.
Local authority staff from the East Renfrewshire Council had been concerned after attempts to contact Abdel Baset al-Megrahi failed yesterday.
There were also reports that mystery surrounded the bomber's whereabouts after he could not be contacted either at his home or in hospital.
Earlier this year Megrahi, who has prostate cancer, was granted compassionate release from the life sentence he was serving in a Scottish jail.
SLIDESHOW: Lockerbie Bomber Abdel Baset al-Megrahi
Criminal justice social work staff from the council are charged with monitoring him, and usually call Megrahi in Tripoli every two weeks.
They had not been scheduled to contact Megrahi this week but they tried to contact him yesterday after The Times of London had been unable to speak to the bomber.
Those attempts failed but today council staff were able to speak to him.
A council spokesman said: "We have now spoken to Mr. Megrahi, who is in his house. There is no cause for alarm, he is in his house."
"He wasn't able to speak to us yesterday but he was able to do so today. We have spoken to him and we don't have any concerns. He is definitely at home in Tripoli."
Megrahi would have breached his licence conditions if he had changed his permanent address without informing the council.
The council spokesman said if staff had been unable to contact Megrahi Wednesday, they would have reported the situation to the Scottish Government.
The council also received the latest medical report on the state of Megrahi's health at the end of November.
But the spokesman said: "We cannot divulge what was in in these reports. They are confidential."
Had the council been unable to contact him it would have meant a fresh crisis for the Scottish government, which endured a barrage of criticism from politicians and relatives of the 270 people who died in the 1988 bombing over al-Megrahi's release.
Click here to read more on this story from Sky News.