British Airways Wins Court Order Barring Strike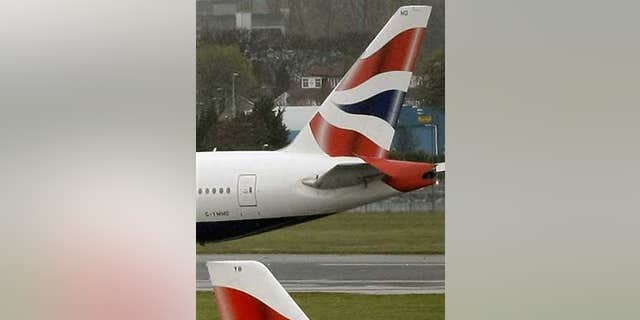 LONDON – British Airways has won an emergency court injunction to stop a 12-day strike by its cabin crew, bringing relief to around one million travelers whose Christmas holiday plans were threatened by the planned walkout.
The High Court backed BA's claim that the ballot of around 13,000 workers by the Unite labor union was illegal because it included members no longer employed by the airline.
That meant that Unite had to call off the strike.
"We are delighted for our customers that the threat of a Christmas strike has been lifted by the court," British Airways said in a statement after the ruling by Justice Laura Cox.
"It is a decision that will be welcomed by hundreds of thousands of families in the UK and around the world," the airline added.
Unite said the decision marked a "disgraceful day for democracy" and added that it will hold a fresh ballot unless the dispute is resolved. But the union cannot hold another vote until after Christmas, with a rescheduled strike unlikely before February.
Festive season travelers are not entirely off the hook, with separate strikes over the coming days by ground staff at Heathrow and Aberdeen airports and by drivers on the Eurostar high speed train to continental Europe still scheduled.
But the BA walkout had the potential to impact the largest number of people, given that it almost certainly would have grounded most of BA's planes at a time the airline normally operates 650 flights and carries 90,000 passengers each day.
The dispute between BA and Unite over changes to pay and working conditions has grown increasingly acrimonious.
The airline's lawyer, Bruce Carr, told the court Wednesday that the union was showing "withering contempt for the interests and concerns of over a million passengers."
Carr said that around 800 members who had taken voluntary redundancy packages from BA were included in the ballot, rendering the vote invalid.
Unite said that the ballot was undertaken in good faith and that the result reflected strong support for the strike. It noted an 80 percent turnout for the ballot, which resulted in a 92.5 percent "yes" vote.
But there were also some signs of unhappiness among BA staff who voted for the walkout as the public backlash grew.
"Twelve days over the Christmas period was a step too far. I certainly wasn't aware that in voting to strike it would be 12 days and I have to say I was shocked," one worker wrote on a chat site for members of the British Airlines Stewards and Stewardesses Association, a section of Unite.
The planned strike would have been crippling for BA, which has been one of the airlines hardest hit by the global recession because of its heavy running costs and reliance on increasingly unpopular premium fares. Already expected to post record losses this year, analysts had forecasts losses of up $49 million over the planned walkout period.
BA argues the disputed changes to staffing and pay — including a pay freeze in 2010, a switch to part-time work for 3,000 staff and a reduction in cabin crew sizes from 15 to 14 on long-haul flights from Heathrow airport — are necessary to ride out its dire financial situation.
The union alleges the changes to pay and conditions are in breach of contract, but last month agreed to fly with reduced staffing after failing to win its own court injunction banning their imposition until a High Court decision on the dispute Feb. 1.
In other industrial action, baggage handlers and check-in staff employed by SAS Ground Services at London's Heathrow and Aberdeen airports are due to hold the first of a trio of 48-hour strikes on Tuesday.
British Eurostar train drivers plan to walk out on Friday and Saturday, but the operator of the high-speed rail service between Britain and continental Europe said it was confident it could run a normal service by using replacement drivers from France and Belgium.