Boulder on Greek Highway Crushes Engineer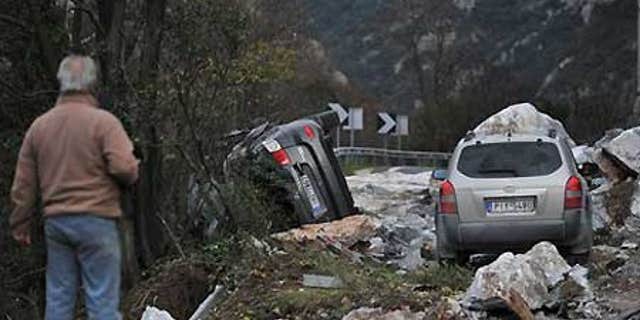 THESSALONIKI, Greece – Greek authorities say a boulder has fatally crushed an Italian engineer who was inspecting a rockfall-damaged highway in central Greece.
Police say the 62-year-old man was killed Thursday as he tried to shelter behind his car in the narrow Vale of Tempe, on the main road linking north and south Greece 70 miles south of Thessaloniki.
Four engineers were nearby but not hurt.
Authorities identified the victim as a senior engineer involved in tunnel works in the pass, but declined to provide his name.
The road was closed Thursday morning after heavy rains loosened a deluge of rocks on to the roadway. The man's death means the pass is expected to remain closed indefinitely.