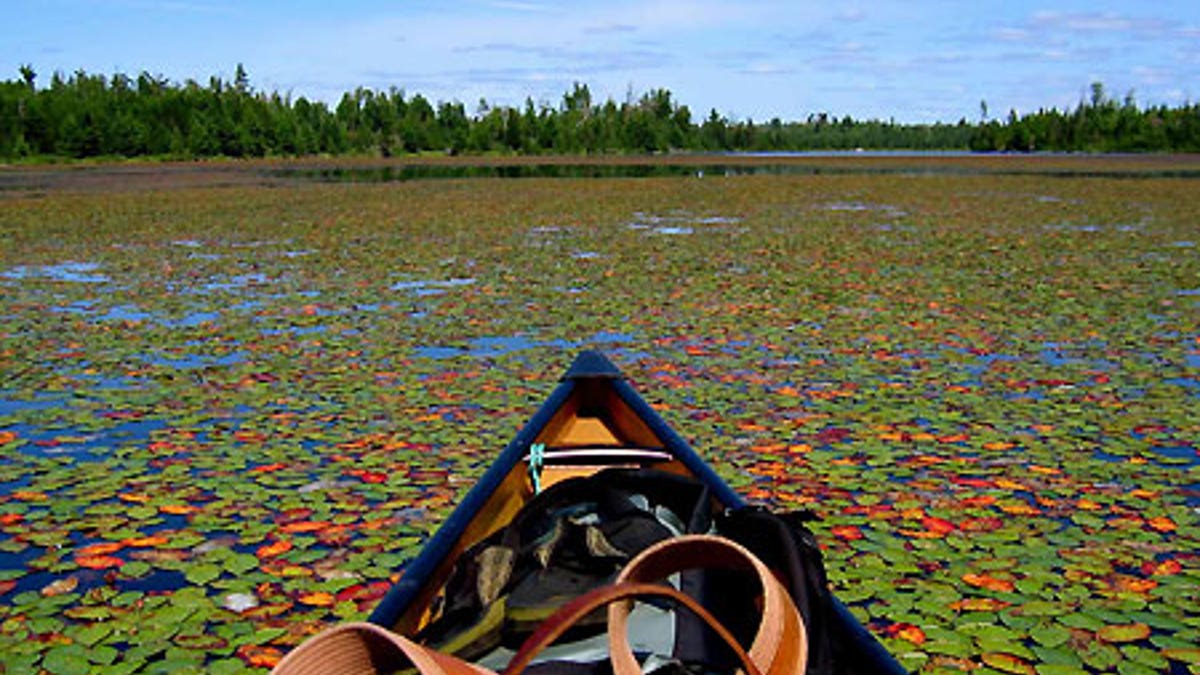 A million acres — and a thousand lakes. That's the Boundary Waters region in northern Minnesota.
It's a federally protected area coveted by outdoor enthusiasts — and mining companies, several of which are exploring operations near the waters because there are deposits of copper, nickel, titanium and precious metals underground.
"There's really no place else like it in this country," says Betsy Daub of the preservation group Friends of the Boundary Waters.
"[It's nice to] just kinda get away from all the hustle and bustle and relax and enjoy nature," says visitor Craig Blackwell.
Environmental groups say the mining industry's track record of pollution is reason enough to keep them from digging near the Boundary Waters. But the companies say they have cleaner techniques now and can offer badly needed jobs.
"We can mine it here, process it here, with Minnesota jobs," says Frank Ongaro, executive director of MiningMinnesota, a lobbying group. "[It'll be a] benefit to the economy, and do so responsibly."
There is a century of mining history in the Boundary Waters region. Most of the mines closed decades ago, but environmental advocates say what mining companies want to do near the waters is different now, and it's a threat.
"You mix water and air with this sulfite ore that they've dug from under the earth, and you get sulfuric acid," says Daub, adding that there's "something called acid mine drainage that is toxic to all aquatic life."
Mining companies like PolyMet insist new mining techniques will prevent the sulfite ore from polluting the boundary waters. To most locals, the promise of jobs is convincing enough.
"It's hard to make a living in this city year-round," says Ely, Minn., resident George Burger. "A lot of businesses are only summertime businesses."
State and federal regulators are reviewing at least one proposed mine, which could lead to others.