Baltimore Reporter Out of a Job After Posting Doctored Video Clip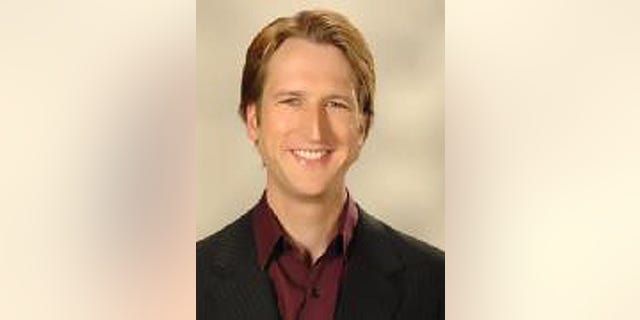 A reporter for an NBC affiliate in Baltimore who inserted a racist remark into a video clip of FOX News' John Gibson and posted it on YouTube is no longer employed by the station, FOXNews.com has learned.
The offensive video clip was doctored so that the viewer heard Gibson using the words "bright blue scrotum" in reference to Attorney General Eric Holder, rather than to a defining characteristic of a monkey on the loose in Seattle.
The video circulated rapidly on blogs and news Web sites Thursday and was not corrected for hours.
John Sanders, the technology reporter for WBAL-TV, admitted in a Breitbart.tv report that he was the person responsible for the clip. The station confirmed Sanders' actions on Tuesday and, in a statement, referred to him as a "former" employee.
"WBAL-TV management has learned that a former WBAL-TV employee posted a video regarding Fox News' John Gibson and Attorney General Eric Holder on his personal YouTube page without the prior knowledge or consent of anyone at WBAL-TV or Hearst-Argyle Television," the station said in its statement.
"This video was not approved by, used, or sanctioned in any way by WBAL-TV or Hearst-Argyle Television and we do not condone such behavior."
The station refused to say in the statement if Sanders was fired or had resigned. Sanders' profile was removed from WBAL's Web site.
Gibson, who is considering legal action, said he was "outraged" by the clip.
"I've had to endure people misinterpreting things I have actually said and mischaracterizing things I've actually said," Gibson told FOXNews.com. "But this was going the extra step ..."
"I feel like I've been harmed, but I don't know if it meets the legal standard. But we'll see."
The fake video produced hundreds of angry comments directed at Gibson, many demanding disciplinary action. Gibson said he is also concerned that some blogs and other news aggregating sites may not have posted corrections or his actual video.
"I worry about these things because they go viral, and all of a sudden, you're getting buried in e-mails and there's no way of backing out of it," Gibson said. "The volume gets to be so incredible and it's hard to scrub this out of people's memories."
Media critic Howard Kurtz, a columnist for the Washington Post and host of CNN's "Reliable Sources," likened the clip's doctoring to a "journalistic felony" and said it wasn't funny under any circumstances.
"Well, I'm outraged," Kurtz said in an e-mail to FOXNews.com. "I think the reaction has been muted because most people don't know about it. If someone doctored a video and put it on the air or online, that's a journalistic felony. If it was a private joke picked up by others — well, it's still a pretty bad and hurtful joke."
Attempts to reach Sanders were unsuccessful Tuesday. During an interview with Breitbart.tv's Scott Baker last week, Sanders said: "I heard the very end of it and thought, 'Wow, that little bit could go there and it would sound funny as long I disclosed that he had not actually said it that way.'"
Baker told FOXNews.com on Tuesday he thought the video clip wasn't maliciously trying to harm Gibson's reputation.
"I think he was just trying to do something funny and wasn't thinking through the consequences of it," Baker said. "It's a great question of ethics in the new digital age."