At Least One American Believed Killed by Freed Gitmo Prisoners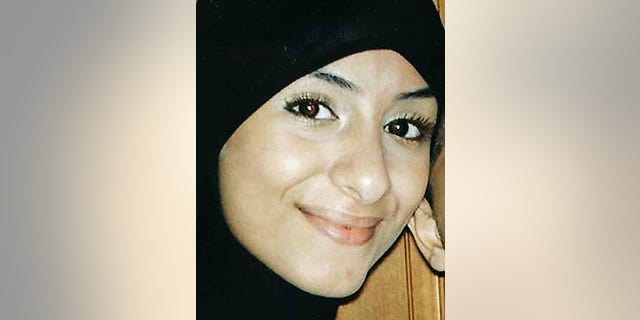 If the Guantanamo prison base is shut down, critics say, some military combatants currently held there will be sent back to their home countries — where they will rejoin terrorist groups and ultimately kill Americans.
It's already happened.
A New York woman was killed in a terrorist attack at the U.S. Embassy in Sana, Yemen, in September. And U.S. counterterrorism officials have now confirmed that Said Ali al-Shihri, 35, who was released from the Guantanamo Bay prison center in 2007, is the deputy leader of Al Qaeda in that Mideast country and is a suspect in the attack.
State Department officials have identified Susan Elbaneh, 18, of Lackawanna, N.Y., as one of at least 16 people — including her Yemeni husband — who died in the coordinated strike.
Elbaneh was initially thought to be the first American victim of a freed enemy combatant, but a Defense Department source told FOXNews.com Friday that she was not the first American "possibly" killed by a former Guantanamo detainee.
"Due to classification, I cannot get into who or when other than to say it was before the Embassy attack," the source wrote in an e-mail to FOXNews.com.
Al-Shihri was seen in a video released last month with a man identified as Abu Hareth Muhammad al-Awfi, whose Guantanamo identification number reportedly matches that of a man identified in Pentagon documents as Mohammed Atiq Awayd al-Harbi, who was released in November 2007.
In the video, Shihri reportedly says, "By God, our imprisonment only increased our perseverance in the principles for which we went out, did jihad for, and were imprisoned for."
It is not known whether al-Awfi also is suspected in the embassy attack. But one analyst contacted by FOXNews.com believes neither al-Shihri nor al-Awfi could have been involved.
Gregory Johnsen, the editor of a forthcoming book, "Islam and Insurgency in Yemen," said it's "nearly impossible," because they were likely in Saudi Arabia, the country to which they were both released, at the time.
"Based on what I've uncovered, the evidence doesn't support the allegations," Johnsen told FOXNews.com. ".... They couldn't have been in Yemen when this organization was planning the attack."
Johnsen believes the culprits were a group of seven jihadists identified in an Al Qaeda journal posted on a jihadist Web site in September.
"The leaders of Al Qaeda in Yemen may have given instructions to the group, but it does appear that these individuals had the operational details left up to themselves somewhat," he said. "And all of this is prior to when al-Shihri and al-Awfi would've arrived in Yemen."
Susan Elbaneh was well known in her upstate New York hometown. Peter Hazzan, principal of Lackawanna High School, said school officials intend to plant a tree in her memory in the spring.
"The kids keep her in their memory," he told FOXNews.com. "Susan was very personable, always had a smile on her face and had a lot of friends. She was a joy to be around."
Reached by phone Friday, her brother, Ahmed Elbaneh, described his sister as an engaging young woman who wanted to become a nurse.
"That was her goal," he said. "She was outgoing and wanted to help people."
He said the pain of losing his sister is overwhelming.
"You can't even imagine, this came out of nowhere for us," Elbaneh, 37, said. "Every morning now, I dread what the next phone call is going to be."
He said his father, Ali T. Elbaneh, has not recovered from Susan's death.
"My father is not the same," he said. "He was an outgoing person before and now he's just miserable. He's at the point where he'll just lock himself in a room."
In November 2006, Ali Elbaneh was sentenced by U.S. District Judge William Skretny to six months' home confinement for playing a minor role in an unlicensed money-transmitting company that illegally sent $5.5 million to Yemen.
Susan Elbaneh was related to Yemeni-American Jaber A. Elbaneh, who is on the FBI's "Most Wanted Terrorists" list for allegedly being the seventh member of the Lackawanna Six, a group of men convicted for providing material support to Al Qaeda. The State Department is offering a reward of up to $5 million for information leading to his arrest.
Ahmed Elbaneh confirmed the relationship yesterday, but declined to discuss the matter further.
"That has nothing to do with my sister," he said. "I haven't seen my cousin in 15 years."
His main concern, he said, is that his sister's murderers be brought to justice.
"It's not going to bring my sister back, but the ones who did this should be punished," he said. "I am very upset, but at least she went peacefully, at least she doesn't suffer like we do everyday."