Are Timeshare Vacations Worth Your Time?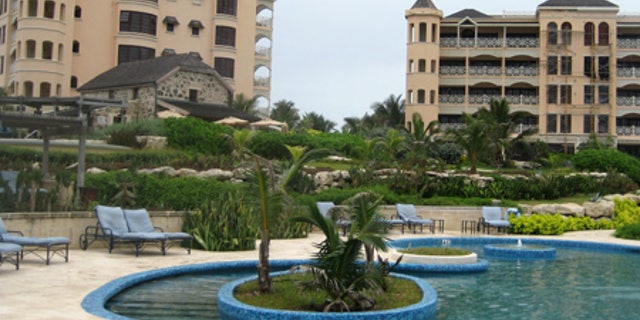 "And now," he said, throwing open the door with a flourish, "see how the other half lives!"
I peered into the large suite that, sure enough, looked like the reveal on one of those room makeover shows: insanely perfect view of the beach, glass dining table with a wine bottle poking out of a frosty metal bucket, sprawling leather couches, enormous television.
"Well?" the cheerful salesman said, and in that moment my wife and I glanced at each other with the same thought:
Why on Earth would we do this?
It's a question that crops up a lot when people consider buying a timeshare, though like a lot of couples who agree to take a 90-minute tour of timeshare units in exchange for dinner or show vouchers, we really weren't that serious at the time about owning one week a year, year after year, in the same resort. Add to that perennial hesitation today's economic climate, in which even the usually-bullish American Resort Development Association reports that timeshare sales will probably decline by 20-25 percent this year, and the question becomes even more emphatic.
However, if you're serious about getting away this year and perhaps year after year, there are potential short- and long-term bargains waiting in the world of timeshares. Consider these scenarios, ordered from lowest to highest level of commitment.
Timeshare Profile: Moocher. Commitment/Cost Level: Low
If your only objective in participating in a timeshare promotion – be it a 90-minute tour or a complimentary stay at a resort – is to snag the tour freebie or the relatively inexpensive room, the timeshare industry has a name for you: moocher. And that, you can imagine, is one of their kinder terms of endearment. But if you somehow get caught up in the high-pressure, today-only-price sales pitch and sign something —- it happens more than you might think —- most states have a rescission or cooling off clause that allows you to back out of your contract, usually within 3-5 days after you sign it.
If you join the legions that regularly pursue timeshare promotion travel, be wary of restrictions and added fees. Those paper certificates you might get in the mail for a free 3 day/2 night resort stay might be legit, but you may be required to book an expensive airfare through a certain company, or pay fees not specified up front. You'll also want to resist all the "small fee" upgrades the agent will tell you about when you book. Similarly, inquire about extra fees if you use an online timeshare promotion aggregator like Vacation Source and also be aware that your home state or family make-up may render you ineligible for a promotion: When I tried to book a San Diego package, I learned that the room occupancy rules permitted up to four adults and two kids, but restricted my two adult/three kid party of five.
Timeshare Profile: Renter. Commitment/Cost Level: Medium
If a sales pitch has piqued your interest in timeshare ownership, or if you simply want to nab a cheap week at a fancy resort, consider renting a week directly from a timeshare owner, with whom you'll be negotiating your weekly rate.
"There are literally thousands of owners looking to rent their timeshares, so this will give potential buyers a chance to view the resort with no commitment," says Traver Sisson, operations manager for www.VacationTimeshareRentals.com, a clearinghouse for timeshare listings. He adds that unless you want to travel during peak seasons, weekly rentals are generally easy to find in popular destinations.
Selected timeshare listings at sites like VTR and Redweek will indicate if rental prices are negotiable, but given the economy, Sisson says all owners might be willing to negotiate their rental fees, going so far as to rent units on a nightly basis in some cases.
Timeshare Profile: Owner. Commitment Level: High. Cost: High for original owner, lower for you.
You'll hear it from every sales person but on the surface it's true: Once you factor in the whopping down payment and annual maintenance fees, a timeshare can, over time, end up being less expensive than renting directly from the same resort year after year. Add in the possibility of trading your weeks for time in other resorts, and the deal seems sweeter.
"There is a kind of fellowship in a timeshare. The properties treat as you as a guest and as an owner," says Lynn Beyak, who owns twelve different shares in three cities.
Travel writer and mother of two Lisa Oppenheimer, who owns an Orlando share through Disney's Vacation Club, admits "I spent my youth thinking of timeshares as on par with the guy selling watches out of his overcoat along 42nd street. But, it really has worked out, for the most part, beautifully for us. We've used it a lot, and feel like we've already gotten our money's worth."
Disney, like timeshare clubs run by Marriott and Wyndham, permits its owners to buy an allotment of points to redeem each year for accommodations. The number of points needed can vary according to the size of the unit and the popularity of the week you want. This differs from the more traditional timeshare set-up, which gives an owner either a fixed week each year or a floating week pegged to a particular season. With a points or floating week system, it pays to reserve your week as far in advance as possible. And with any timeshare scenario, if you tire of your home resort or can't use your week one year, you can usually bank your points or weeks with an exchange program, run internally by your resort (which often nets you the best value, Oppenheimer says) or through a third party like Redweek, RCI, or Interval International.
Still, fewer people today are willing to take the timeshare plunge. And if they already have, "timeshares are not a good thing in a bad economy because you have to pay your maintenance every year," Beyak points out, perhaps a key reason why owners who might be willing to rent their shares for a song might be willing to sell them for one as well.
"You can actually purchase a timeshare resale for normally half to one quarter of the selling price at the resort," Sisson says. Wyndham vacation points, he notes, are now available at deep discounts upon resale, and given the many units available in timeshare capital Orlando, the sheer volume of resale properties there is driving prices down further.
Even on a bargain resale you would be responsible for the pesky annual maintenance fee, beginning in the year you buy the property if it hasn't already been paid. Still, if you're bargain-minded, Sisson notes that these days "a lot of people are trying to sell more than you want to buy. Make sure to do your research. There are deals out there for every location. "
Click here for more from FOX News Travel