American Model Revealed as Mom of Jude Law's Unborn Baby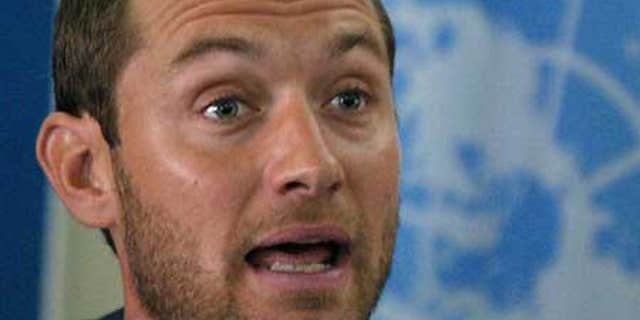 The mystery woman carrying Jude Law's fourth child has been named as American model Samantha Burke.
It is believed the pair had a brief relationship while the Oscar-nominated actor was filming the new movie "Sherlock Holmes" in New York over Christmas.
The 24-year-old is due to give birth to a baby girl on Oct. 6.
Her lawyers sent a statement to a U.S. celebrity Web site saying Law had been supportive about the pregnancy.
A spokeswoman for Law, 36, said reports that he had asked for a DNA test to confirm paternity were inaccurate.
Lawyers for Burke, who is also an aspiring actress, told TMZ.com: "Ms. Burke can confirm that she did in fact have a relationship with Mr. Law and that she has informed Mr. Law that she is expecting his child later this fall.
"Since informing Mr. Law of the pregnancy, he has been nothing but responsive and supportive of Ms. Burke and the pregnancy."
Law has broken the news to ex-wife Sadie Frost and their three children.
After his seven-year marriage to Frost, 44, ended in 2003, Law began dating Sienna Miller, and since then he has been linked to a string of actresses and models.
A spokeswoman for Law said he intended to be "a fully supportive part of the child's life."