'American Idol's' 'Best Ever' Top 36 Has Disappointing Debut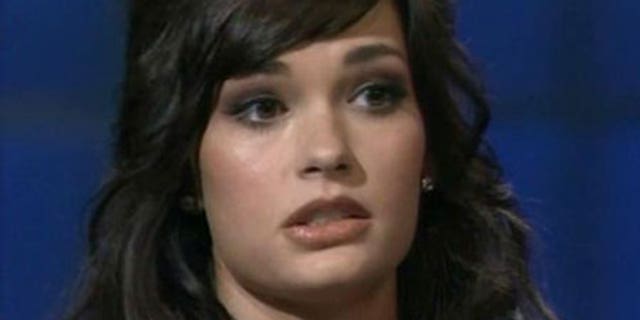 It was a disappointing debut for American Idol's Top 36 as the first twelve hit the stage live for the first time.
The theme for the night was "Hits From the Billboard Hot 100" aka, sing whatever you want. And yet, contestant after contestant managed to pick tunes that were more likely to lull us to sleep than lure us to vote.
"It was like the Light FM show tonight," Season 4 Finalist Constantine Maroulis said on the Idol Chatter set. "I didn't realize that was the theme, but these were some of the worst song choices in Idol history."
Click here to see Constantine on the latest episode of Idol Chatter.
The criticism was harsh but I had to agree. We're eight season's deep now, contestants should know that you don't tackle legendary singers unless you'd give them a run for their money in a sing-off, and rest assured, despite Michael Jackson's financial troubles, he has nothing to worry about with Stephen Fowler's "pointless" Rendition of Rock With You.
Same goes for Anne Marie Boskovich who said she wanted to show people who she was by singing Natural Woman, but all her lackluster vocals and jazz hands managed to show was who she's not: Aretha Franklin.
She's also not a mathematician, apparently, as she seemed unable to flash the right amount of fingers as Ryan explained that she was contestant number nine in the texting order. And what's with the whole hands thing anyway? Is there some memo sent around instructing all contestants to find some weird gang sign to flash every time their voting number appears?
Constantine told me he might be to blame, hinting back to his days of flashing his famous "Call Me" hand signal next his face.
But even that move won't help Brent Keith who must have forgotten that he's not on Nashville Star anymore as he sang a song called Hicktown.
The only thing more difficult to understand than how that song ever made it on Billboard's Hot 100, is how Stevie Wright and Casey Carlson ever made it to the Top 36. The judges tried to focus on their poor song choice but even with the perfect picks neither girl ever had the chops to make it this far, let alone go on to the next round.
It makes me wonder why Idol wasted our time getting to know these two while poor Randy Braddy had to make his semi-final debut and his first impression on America all at the same time.
Randy was actually one of the best singers of the night, showing off his voice with an impressive rendition of A Song for You by Leon Russell. But considering he's a relatively unknown semi-finalist, the also-relatively-unknown song will do little to help make him memorable.
Michael Sarver, Danny Gokie and Alexis Grace however will need no help in that department, making quite an impression with their renditions of I Don't Wanna Be, Hero, and Never Loved a Man respectively.
But while I would like to see these three advance to the next round, I might be disappointed once again, as a new, improved and very subdued Tatiana Del Toro or a not as good as usual, but still very likeable, Anoop Desai could be the upsets.
Constantine Maroulis can be seen in all new episodes of American Idol Rewind, currently in national syndication (check your local listings). Encore episodes of "American Idol Rewind" air on the TV Guide Channel.