2009 Oscar Noms: What Should Angie Wear?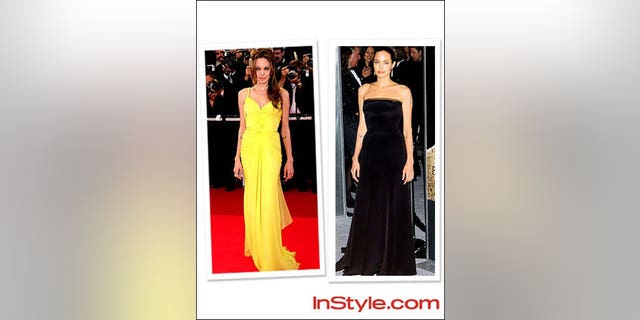 Hey, fashionistas!
In Hollywood, the pressure's on among Oscar noms to pick the perfect dress for the 2009 Academy Awards! Check out one of this year's biggest stars to see what she's worn in the past, and to let us know what fashion direction she should take on March 23rd.
Angelina Jolie
Changeling
HER RED-CARPET STYLE

Bright and cheerful: At the 2007 Cannes Film Festival, Jolie lit up the red carpet in a sunshine-yellow chiffon gown from Peter Dundas for Ungaro.

Sleek and seductive: The actress made a change of hue for the L.A. premiere of The Curious Case of Benjamin Button in all-black Atelier Versace.
To vote on what Angie should wear e-mail us at imag@foxnews.com, and to vote on what her fellow nominees should wear, go to instyle.com. To check out the pre-Oscar events and parties, click here. And for the best behind the scenes moments from last years Oscars, head to instyle.com!
Happy watching!