Ziegler injures himself in second-consecutive relief collapse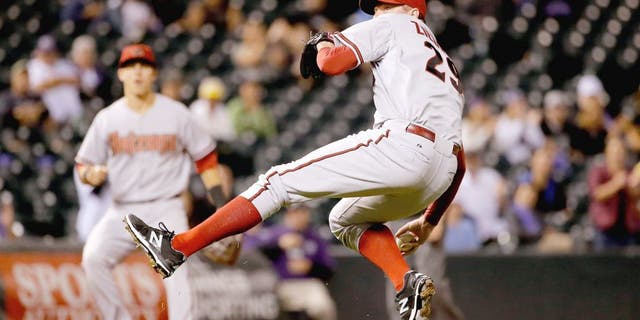 Brad Ziegler has been a solid back-end reliever for the Arizona Diamondbacks all season, but his past two outings have been quite a regression for the veteran reliever.
A day after giving up three earned runs in the top of the 11th inning of the D-backs' 7-4 loss to the Oakland A's on Sunday, Ziegler was shellacked by the Colorado Rockies for four runs in the bottom of the ninth of a 5-4 loss at Coors Field.
To add to Ziegler's despair, he revealed after the game that he injured himself while fielding an infield chopper, rolling his left ankle.
"I had a chance on the chopper back to me and lost it in the lights, believe or not, and then whenever I went to pick it up, I rolled my ankle," Ziegler said. "And so I tried to spin and throw on one foot. That probably wasn't the smartest decision."
Prior to Ziegler's recent collapses in back-to-back games, he had only once surrendered runs in consecutive appearances, and hadn't given up an earned run since Aug. 6.
Manager Chip Hale speculates that Ziegler, who has thrown 58 innings in 58 appearances this season, primarily as the D-backs closer, may be fatigued.
"I think he was tired," Hale said. 'We've run him out there pretty hard and thrown him a lot. He's given us everything he has, that's why I took him out. I just think he was burnt."
(h/t Arizona Republic)