Zaidi says subpar baserunning led to Dodgers hiring Roenicke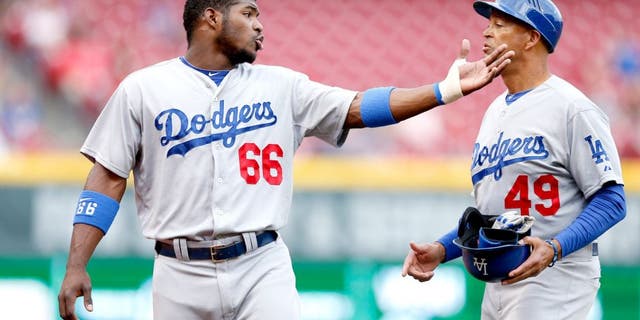 NEWYou can now listen to Fox News articles!
The Los Angeles Dodgers made a rare late-season personnel move earlier this week when they hired former manager Ron Roenicke to coach third base, a move that general manager Farhan Zaidi explains.
"The baserunning has been a major issue with our team all season," Zaidi said. "Some of that has to do with us not having a lot of team speed. That's just not an area of strength for us as a roster. Some of it has to do with guys running the bases and picking up their coaches. So I think the responsibility for the baserunning falls on all of us really. But again, the chance to bring in somebody who has this as part of his pedigree and a real strength -- it was more about that."
The Dodgers have been one of the worst baserunning teams in baseball this season, which was acknowledged by manager Don Mattingly as well, who evaluated the team's prowess on the base paths as "not very good at all."
"I can say with all sincerity … this move is about this year and it's about [Roenicke] in this role helping us to go as far as we can in 2015," Zaidi said.
Former third base coach Lorenzo Buddy has been moved into the dugout to serve as assistant bench coach for the remainder of the season.
While he's excited to join the Dodgers, with whom he once played, Roenicke isn't certain he'll be able to have much of an impact on the Dodgers' baserunning this season.
"You really need to do these things in spring training to change the culture and what you can do with guys. It's very difficult in the season," said Roenicke, who was most recently manager of the Milwaukee Brewers.
"It's about paying attention on every pitch. If you do that and you put a lot of effort into it, you're going to make less mistakes. You help them where you can."
(h/t Orange County Register)