Zack Martin injured during Tuesday's practice with Rams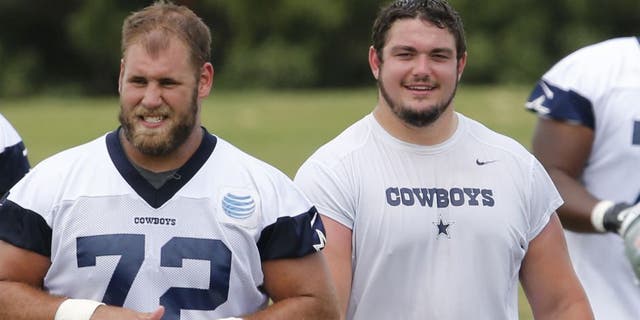 Although the brawl between the Dallas Cowboys and St. Louis Rams stole the headlines, there was a bigger development during the joint practice Tuesday between the two teams. Cowboys starting right guard Zack Martin left the practice with an injury.
According to Charean Williams of the Star-Telegram, Williams went down and stayed down on the field for several minutes as trainers attended to him.
The trainers called for the cart, but eventually Martin got up and walked off the field on his own. Before he left the field, trainers were working on his neck and shoulder areas.
It was determined after practice that Martin has a stringer. There are no further details on his timetable to return to practice and live game action.
Martin broke out as a rookie with the Cowboys after immediately entrenching himself with the first team offensive line at right guard. After just one season, he is already considered one of the best right guards in the NFL. Martin's absence could mean more work for rookie La'El Collins.
(h/t @NFLCharean)