Zack Greinke puts scoreless streak on hold for birth of his first child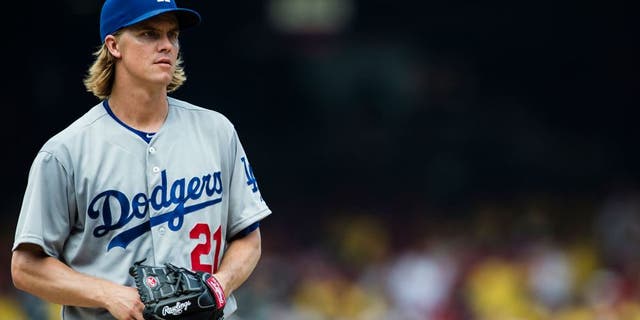 Zack Greinke is in the midst of a historic run for the Los Angeles Dodgers, but he's putting baseball history aside for a moment to witness an even more precious piece of history.
The righty ace has put his 43 2/3-inning scoreless streak on hold to be with his wife as she delivers their first child in Los Angeles, as originally reported by TWC SportsNet LA's Alanna Rizzo.
Greinke was originally scheduled to pitch the Dodgers' game against the Mets in New York on Friday afternoon.
Manager Don Mattingly said that while Greinke will likely miss his Friday start, he's hopeful he'll join the team in New York and pitch sometime during the weekend in the Dodgers' four-game series with the Mets.