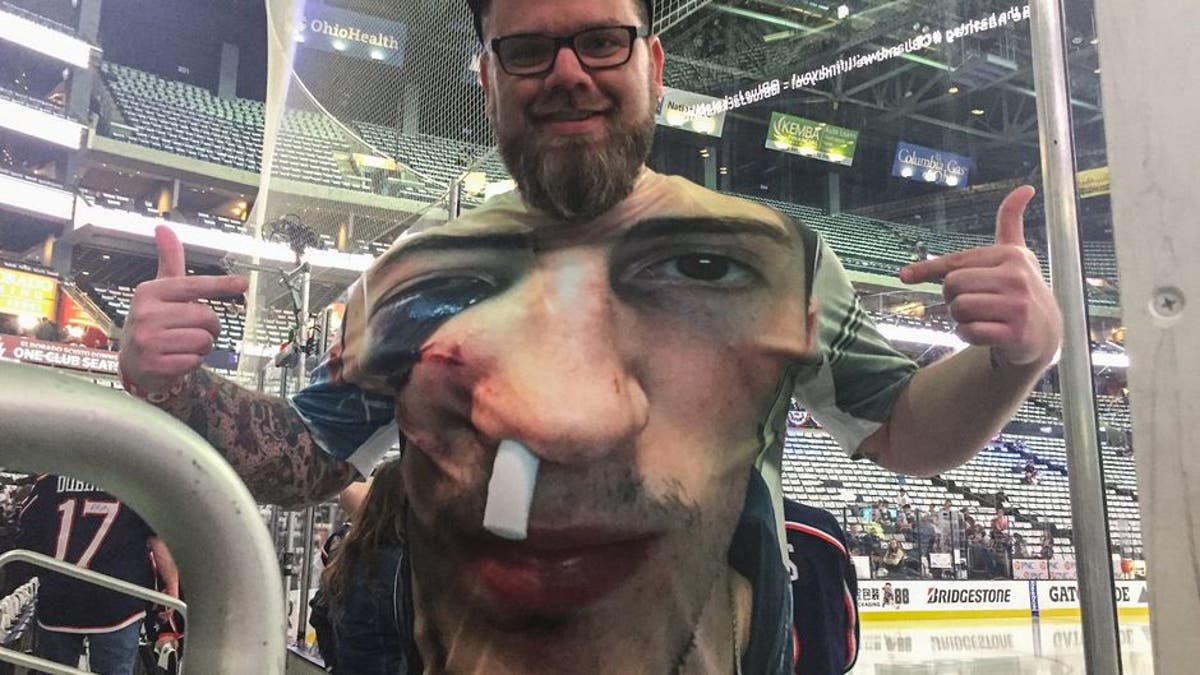 It's been a really strange week for Zach Werenski. It seems to only keep getting weirder.
The 19-year-old Blue Jackets defenseman scored his first career playoff goal on Sunday, then suffered a facial fracture after blocking a shot with his face in the same game. Werenski returned to the game after suffering the injury, which earned him serious "Hockey Guy" respect points, but then he had to leave the game because his right eye swelled up so much that he vision.
Werenski was ruled out for the remainder of the playoffs, but it's clear that Columbus fans won't soon forget the sacrifice he made for the team.
Why yes, that isat-shirt featuring the gruesome selfie that Werenski shared in the aftermath of the injury. It was spotted at Nationwide Arena in Columbus for Game 4 on Tuesday. While it might now be Werenski's unofficial playoff jersey, the Jackets' star decided to show some love by hooking the fan up with something a little more legit.
Come to the game in a custom, slightly disturbing t-shirt and leave with a signed jersey. The Stanley Cup playoffs are certainly unpredictable.
As for Werenski, his face may be broken but it's clear his spirit isn't. Meanwhile, he's slowly morphing into a James Bond villain…