Zach LaVine makes defender completely wipe out at Seattle Pro-Am game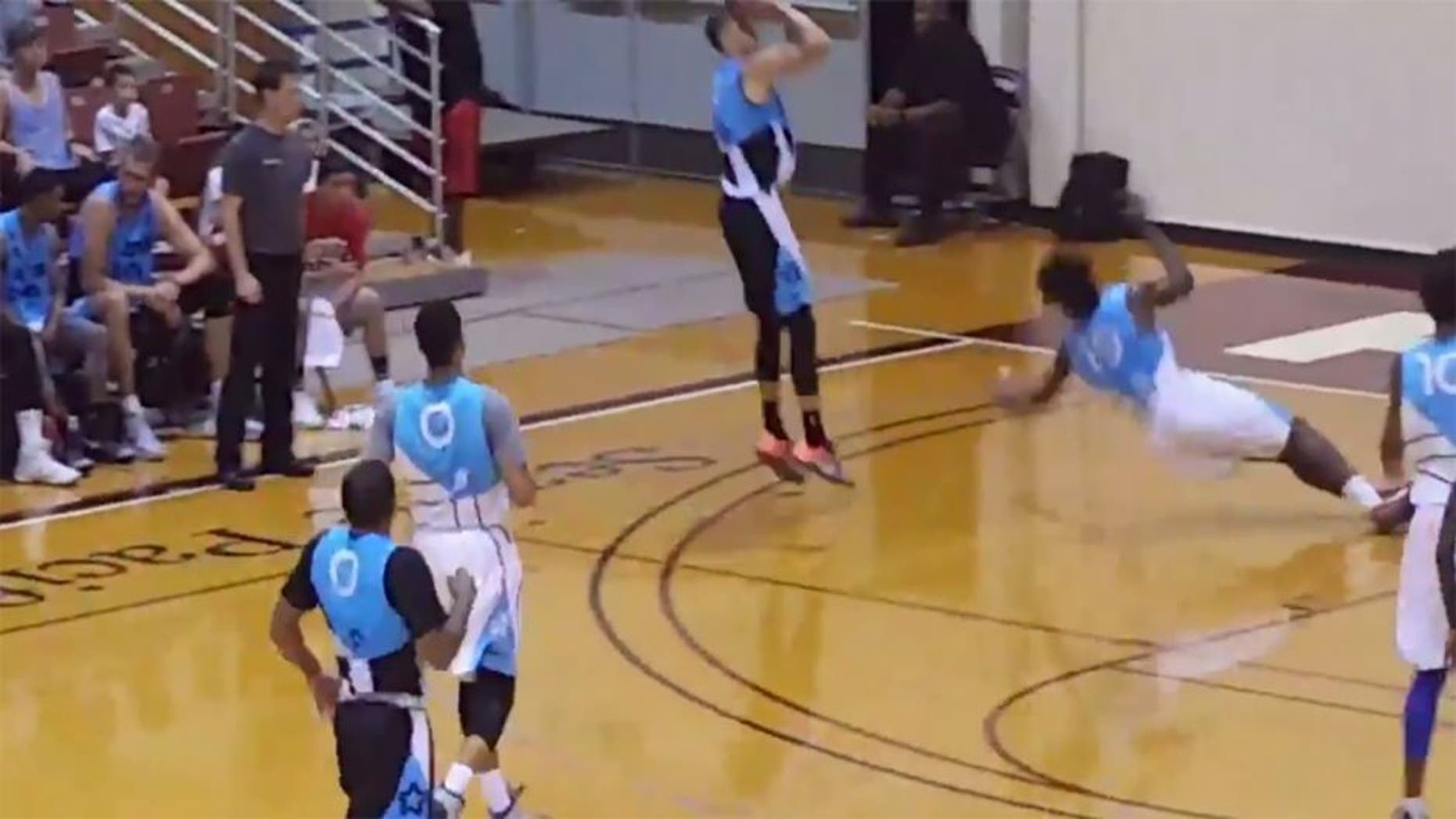 Just because it's the offseason doesn't mean basketball takes a vacation. On Sunday Minnesota Timberwolves shooting guard Zach LaVine participated in the Seattle Pro-Am for the third straight year, and put on a show -- dropping 49 points.
During the game, the super-explosive LaVine was matched up in isolation with a defender, and things did not go well for said defender. LaVine pulled up, and the poor soul fell to the ground in embarrassing fashion as LaVine laughed all the way to the bench:
Wet spot on the floor cause this? Likely. But this is 2016 and no one is safe, regardless of what the circumstances are.