Yup, Dustin Poirier's nose is definitely broken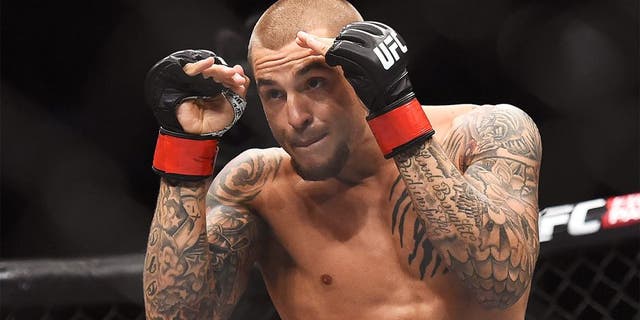 Dustin Poirier got a key lightweight win over Joseph Duffy at UFC 195 on Saturday night. But the American Top Team product didn't leave the Octagon unscathed.
Poirier posted this photo of his nose, which he says the doctor said was broken in two places, not too long after his brawl with Duffy ended.
Poirier reportedly told media backstage after the fight that he knew his nose was broken because it felt like a "broken lightbulb" when he touched it.
Yup, definitely broken.