Yu Darvish takes big step forward in rehab process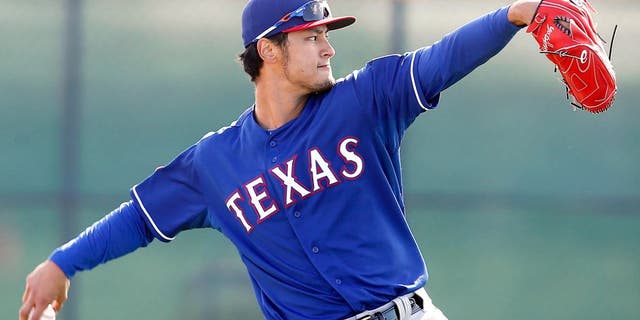 It's been a long road back from Tommy John surgery, but Texas Rangers starter Yu Darvish is showing signs of progress.
On Monday, Darvish threw off of an elevated surface for 17 pitches and while that doesn't sound like much, it's a big step forward for the 29-year-old.
"I wanted to see how the elbow reacted going downhill," Darvish said through an interpreter via Evan Grant Sports Day DFW. "It felt good. That's why this was an important step for me."
Grant goes on to note that Darvish will go through three or four more sessions like this one before raising the elevation.
"There was no discomfort," Darvish said. "The ligament felt strong. I have a better ligament now."
Darvish sat out the entire 2015 season, but is expected to return to the Rangers within the first couple months of the season.