Young Houston Astros fan invited to playoff game after video her scolded for cheering goes viral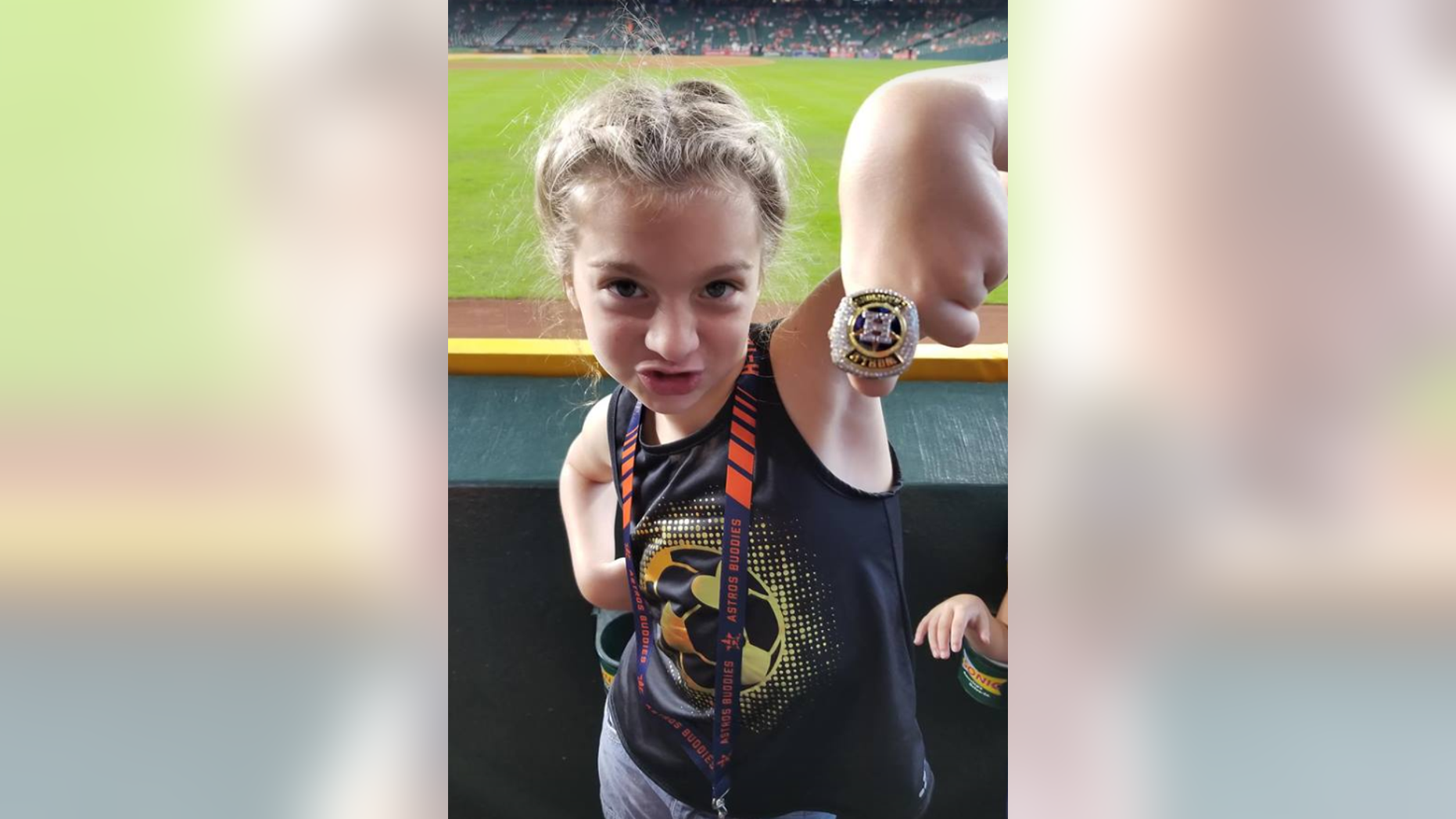 A young Houston Astros fan who was scolded for cheering to loudly during a game has received the support of players over social media and tickets for the team's first playoff game after a video of the incident went viral.
Chloe Beaver, 8, was cheering her team from the stands at Minute Maid Park on Sunday during a game against the Los Angeles Angels.
At some point when a woman sitting in front of her turned, and with a stern voice, said "Enough."
Beaver's mood quickly went from happy to quiet and visibly distraught.
"It made me feel like I did something wrong," Beaver told the Fox 26 Houston. "I'm a huge fan. A really big fan."
Monica Beaver, Chole's mother, told the station her daughter has been diagnosed with DMDD, disruptive mood dysregulation disorder – a condition in which the child comprehends emotions in the same way a toddler does.
"If you've got a problem with somebody's child, don't talk to that child," said Chloe's mother, Monica Beaver. "You don't know what that family is going through. You don't know what that child is going through."
The incident was filmed and shared thousands of times on social media, leading to an outpour of support from players and fans alike.
Astros Pitcher Lance McCullers Jr. saw the video and told her over Twitter to never stop cheering and invited her to Game 1 of the American League Division Series against the Cleveland Indians.
"I'm getting tickets for Chloe and her parents," McCullers told the station. "She'll have a jersey and she should have a great time."
Astro right fielder Josh Reddick also threw his support in a tweet saying, "Don't let anybody tell you to stop cheering! If they don't like it then they can go home."
Infielder Tyler White also tweeted his support and urged her to cheer even louder next time.