Young Giants fan goes over the wall to make awesome catch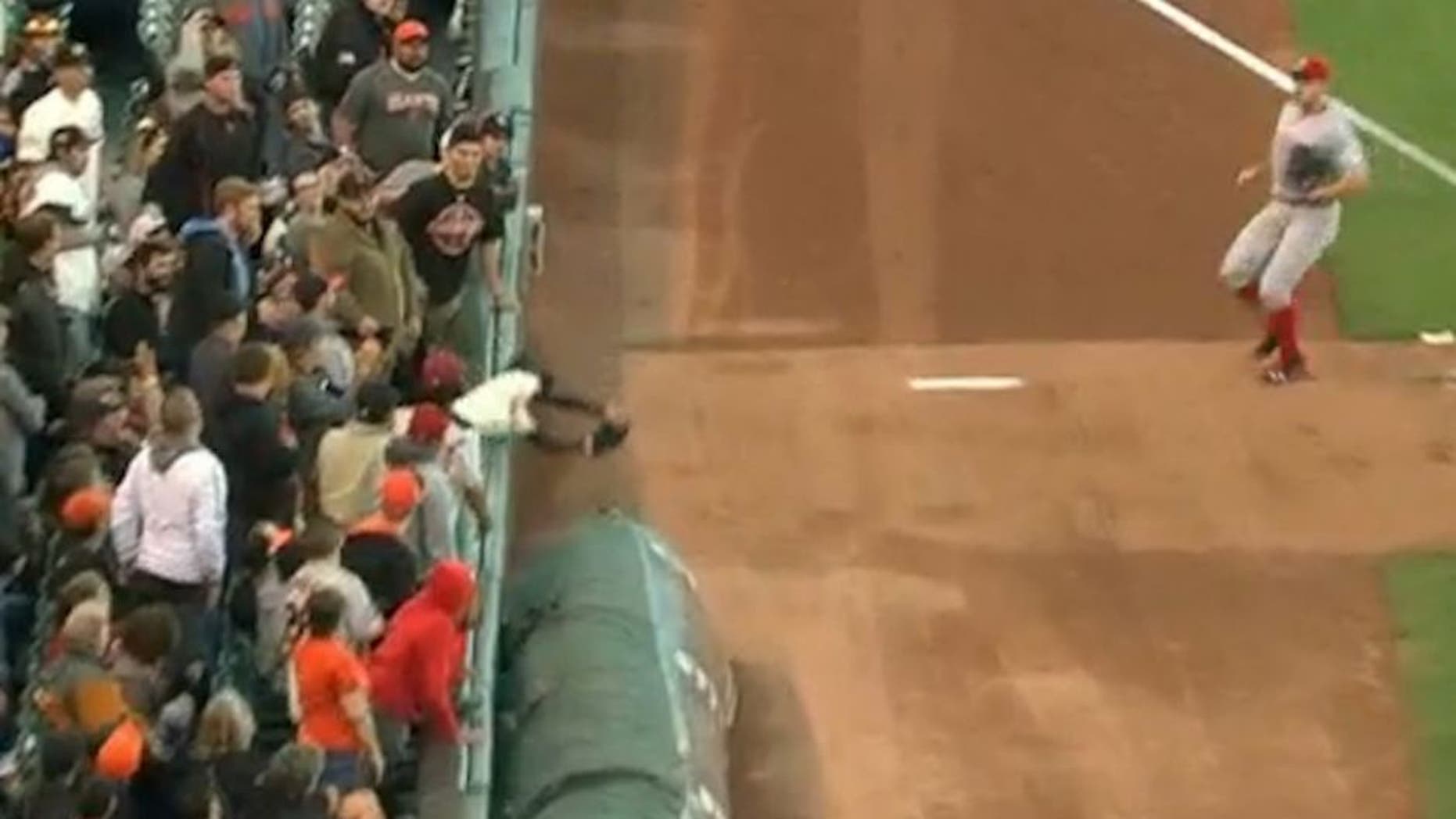 During the second inning of the Giants-Reds game at AT&T Park on Monday, a young fan sitting along the third baseline had an opportunity to reel in a foul ball and he went after it.
Giants second baseman Ramiro Pena's pop fly sailed high near the tarp and when the (roughly) 12-year-old leaned way over the wall at his waist to make the grab.
The youngster must be a Little League phenom because the man sitting next to him (looks like his father) did not look surprised. Great play, young man.