Young drivers continue to turn heads in Monster Energy Series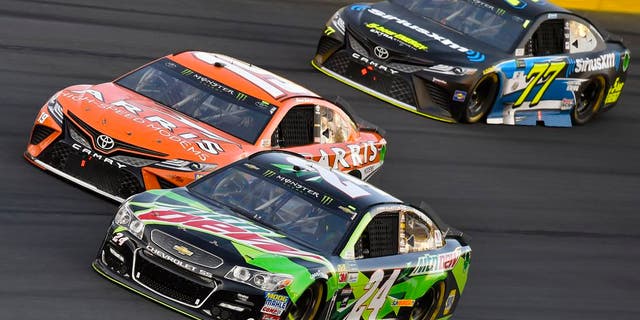 NASCAR's future is bright as young talentcontinues to shine during the 2017 Monster Energy Series season.
While Ryan Blaney took the Stage 2 victory in Saturday night's Monster Energy Open prior to the All-Star Race, Chase Elliott, Daniel Suarez and Erik Jones put on a heck of a show while battling for the lead in the closing laps of the final stage.
Suarez went on to win the final stage while Elliott won the Monster Energy Fan Vote.
Larry McReynolds and Michael Waltrip discussed just how deep the talent pool is in the Monster Energy Series this season during Monday night's edition of "NASCAR Race Hub" with Adam Alexander and Shannon Spake.