Young Cubs fan completely loses it when surprised with tickets to Wrigley Field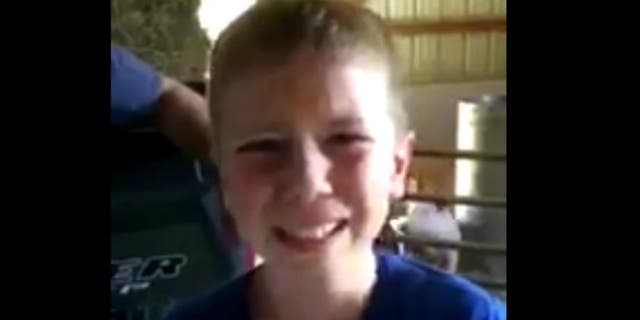 NEWYou can now listen to Fox News articles!
Whats better after a hard days work than the surprise of a lifetime even when your lifetime spans only about a decade? One Cubs fan found out earlier this week, and it was spectacular.
After a quick chat with his dad and what an incredible setup it was Kolt couldnt contain his emotions when he opened an envelope to discover two tickets to a Cubs-Cardinals game at Wrigley Field. There were leaps, there were smiles, there were tears and there were hugs. Take a look:
Not surprisingly, the video has gone viral. As a result, when Kolt makes the trip to Wrigley Field for that game against the Cardinals, hell have a few people waiting to meet him:
Enjoy every minute of it, Kolt. As your dad said, its going to take a whole day to do it.