Yogi Berra memorial event draws hundreds at museum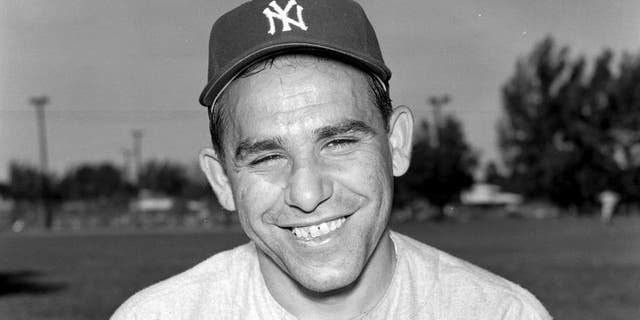 NEWYou can now listen to Fox News articles!
LITTLE FALLS, N.J. -- Several hundred fans of late New York Yankees Hall of Fame catcher Yogi Berra have gathered in northern New Jersey to pay tribute to him.
The Yogi Berra Museum and Learning Center in Little Falls staged a memorial event on Sunday. Among those attending was Berra's son Larry Berra, who shared stories about him and his life.
Berra was a longtime New Jersey resident. He died Sept. 22 at age 90.
His namesake museum offers children's educational programs that focus on sportsmanship and social justice along with baseball exhibits and memorabilia.