Yoenis Cespedes showed up to Mets camp atop a horse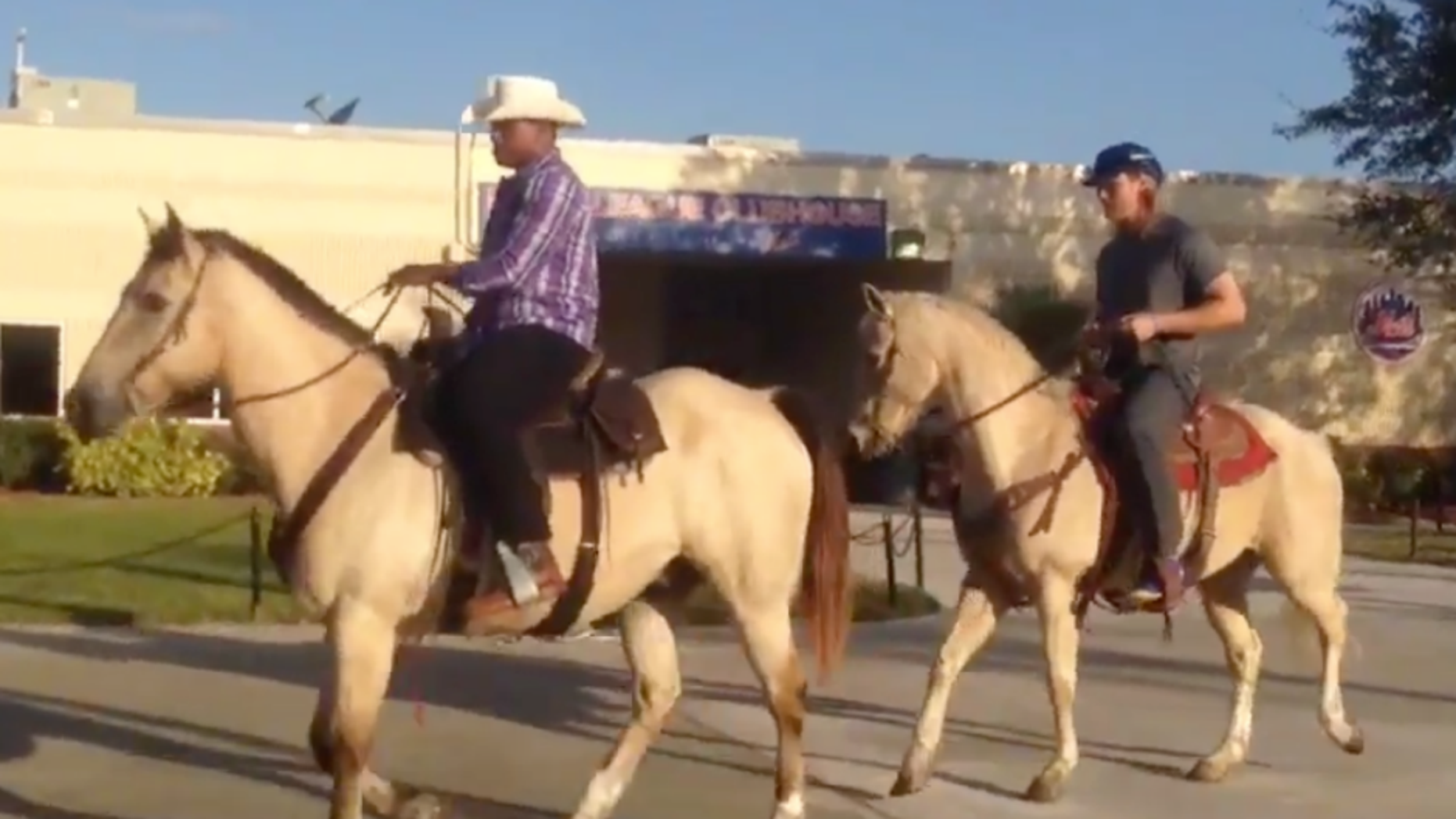 After driving a different model from his fleet of expensive cars to New York Mets camp last week, outfielder Yoenis Cespedes threw it back to another mode of transportation by riding into the facility Tuesday morning atop a horse.
Check out the video above where Cespedes, in full cowboy gear, pulled into his designated spot on the back of Candy. According to MLB.com Mets beat writer Anthony DiComo, Cespedes owns Candy as well as the horse pitcher Noah Syndergaard is riding, which he keeps at his ranch in Vero Beach, Fla.
It doesn't look like Texas-born Syndergaard's first rodeo on a horse's back. Apparently "Thor" gave Cespedes the idea to make the equine appearance.
In other recent Cespedes-animal news, the 30-year-old dropped $7,000 over the weekend on a "grand champion" pig.
At this rate by the end of the week, we may see Cespedes roll into camp on a Harley Davidson with an orangutan riding in a sidecar.