Yoenis Cespedes drops another easy fly ball against the Royals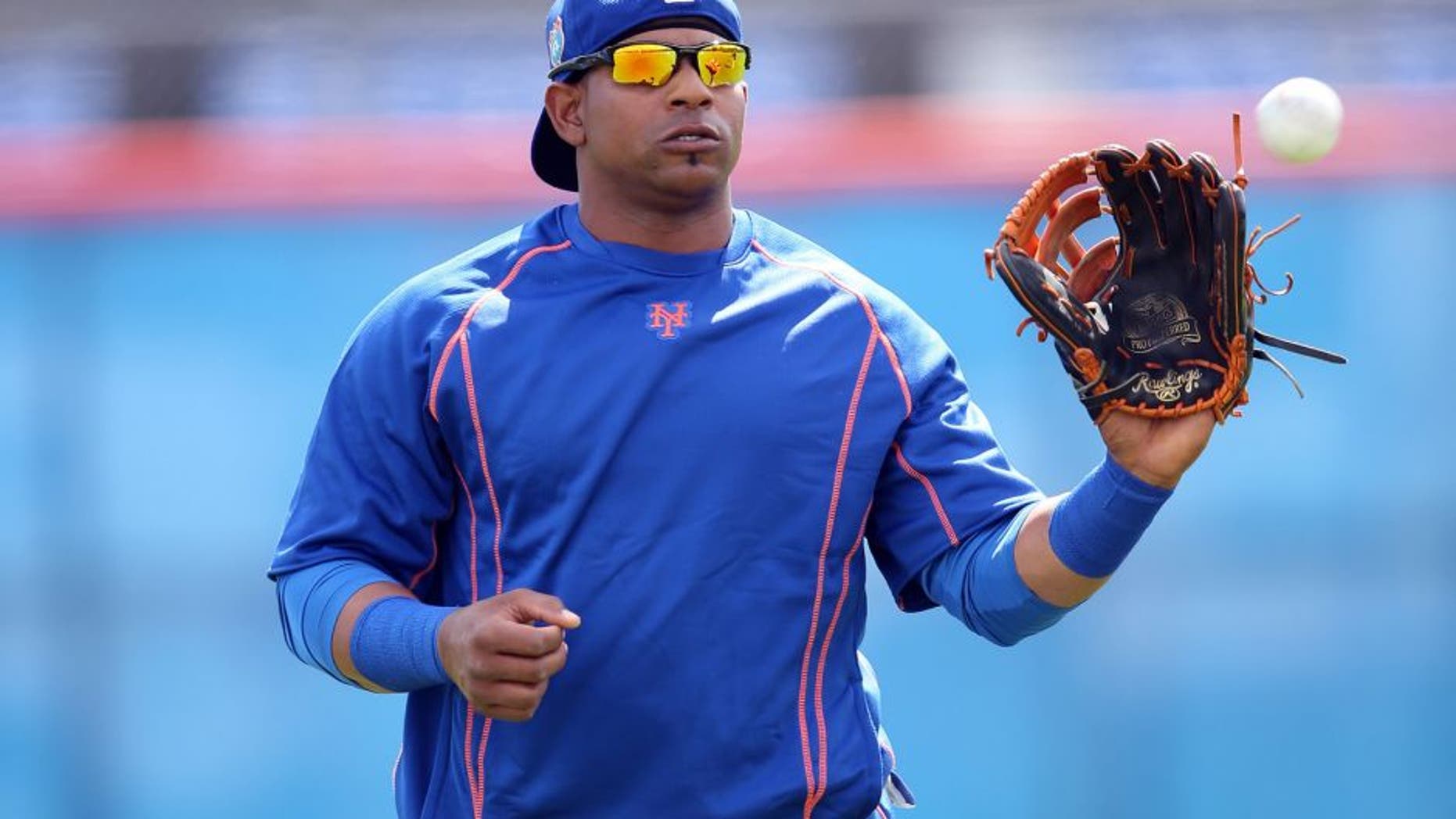 Yoenis Cespedes just can't seem to haul in fly balls against the Royals. Maybe this time you can chalk it up to opening day jitters.
With one out in the first inning, Mike Moustakas hit a slicing drive to Cespedes, who gets there in plenty of time. But as he attempts to make the routine play, (Click on this link to see the play) the ball pops out to the surprise of Cespedes.
But if you remember the first pitch of the World Series, this shouldn't be too much of a shock. Cespedes' miscue in October wasn't ruled an error, but it should have been.