Yasiel Puig Pulled From Game For 'Undisclosed Disciplinary Reasons'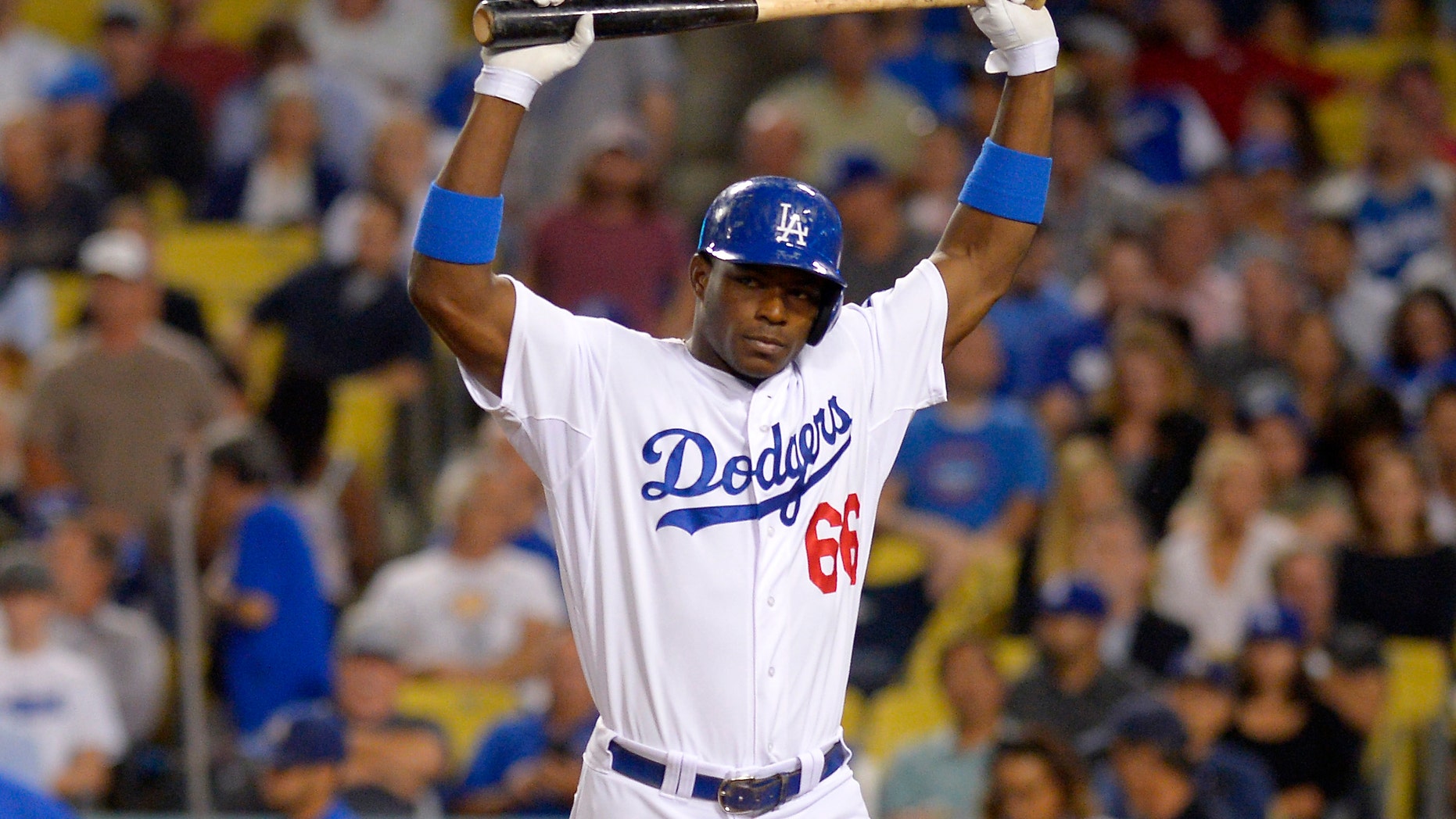 It took just four innings for manager Don Mattingly to decide he had enough of attention-grabbing, rookie sensation Yasiel Puig.
The Cuban player was pulled from the game, and he then met with Mattingly and general manager Ned Colletti behind closed doors after the Los Angeles Dodgers beat the Chicago Cubs 4-0 on Wednesday.
Mattingly, citing undisclosed disciplinary reasons, wasn't willing to specify exactly why he pulled Puig for Skip Schumaker, saying only, "I felt I was going to get a better effort out of Skip."
Puig didn't slide into second base to try to break up a double play in the first inning and got upset after striking out in the third, slamming his bat. He is hitting .346.
"I wasn't prepared well for each pitch. It was a good decision," Puig said through a translator about being removed. "He mentioned Skip could come in and do a better job."
Schumaker went 1 for 1 with a walk.
"I wanted to finish the game, but I agreed with the explanation," Puig said. "The meeting went well. We talked about what every player needs to do to prepare for every pitch."
The Dodgers are off Thursday, and Mattingly said Puig would be in the lineup Friday when the San Diego Padres come to town. The manager wouldn't say whether any discipline was involved Wednesday.
"What he did today wasn't acceptable," Dodgers starter Ricky Nolasco said about Puig. "He's young, he's going to have to learn. It's not going to be a distraction. He's going to help this team way more than what he did."
Last week, Puig was held out of the starting lineup for a game in Miami, but Mattingly reiterated that the 22-year-old outfielder was simply given a day off that had already been planned.
Puig's removal overshadowed a second straight dominating performance by Nolasco, who pitched eight innings of three-hit ball.
Nolasco (11-9) struck out a season high-tying 11, walked one and permitted only one runner to reach third base. Acquired in a trade with Florida in early July, the right-hander won his sixth straight start in August.
"I know what's at stake pitching here and the chase we're in now," Nolasco said. "My breaking stuff was pretty good. I just try to keep attacking the zone and put a lot of pressure on them."
Based on reporting by The Associated Press.
Follow us on twitter.com/foxnewslatino
Like us at facebook.com/foxnewslatino