Yankees' Sabathia: I feel the best I have in three years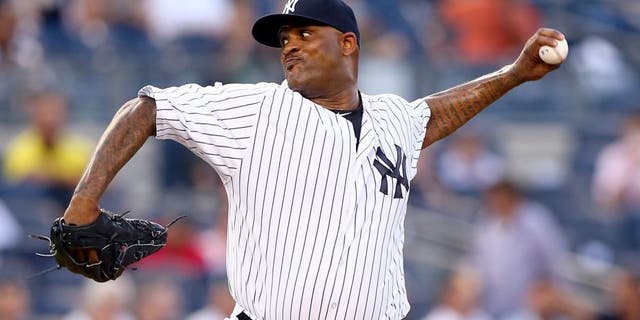 Last season, CC Sabathia left the New York Yankees towards the end of the season to check into an alcoholic rehabilitation center, taking himself out of a possible playoff run.
In addition to battling his addiction off the field, he's also been battling injuries off the field, being limited to eight starts in 2014 before undergoing knee surgery.
Now, though, after completing his rehab, Sabathia is ready to return to the baseball field -- and in better shape than he's been in years.
"I feel the best I have in three years. I am excited to get to Tampa with a clear head and a healthy body,'' he told the New York Post.
The 36-year-old lefty has been known as a workhorse throughout his career. He's exceeded or hoevered around 200 innings pitched in every season since his debut in 2001, but injuries have caught up to him.
With the Yankees acquiring Aroldis Chapman, though, they now have three high-end arms in the back of the pen (along with Dellin Betances and Andrew Miller), thus shortening the game for Sabathia. The team (and fans) would likely be thrilled if he could produce five or six quality innings per start before handing it off to a dominant bullpen.
Before leaving the team last season, Sabathia went 6-10 with a 4.73 ERA in 29 starts, but held a 2.17 ERA in five September starts.
Sabathia is owed $25 million in 2016, his last year of an eight-year, $182 million deal. He does carry a $25 million vesting option for the 2017 season, however.