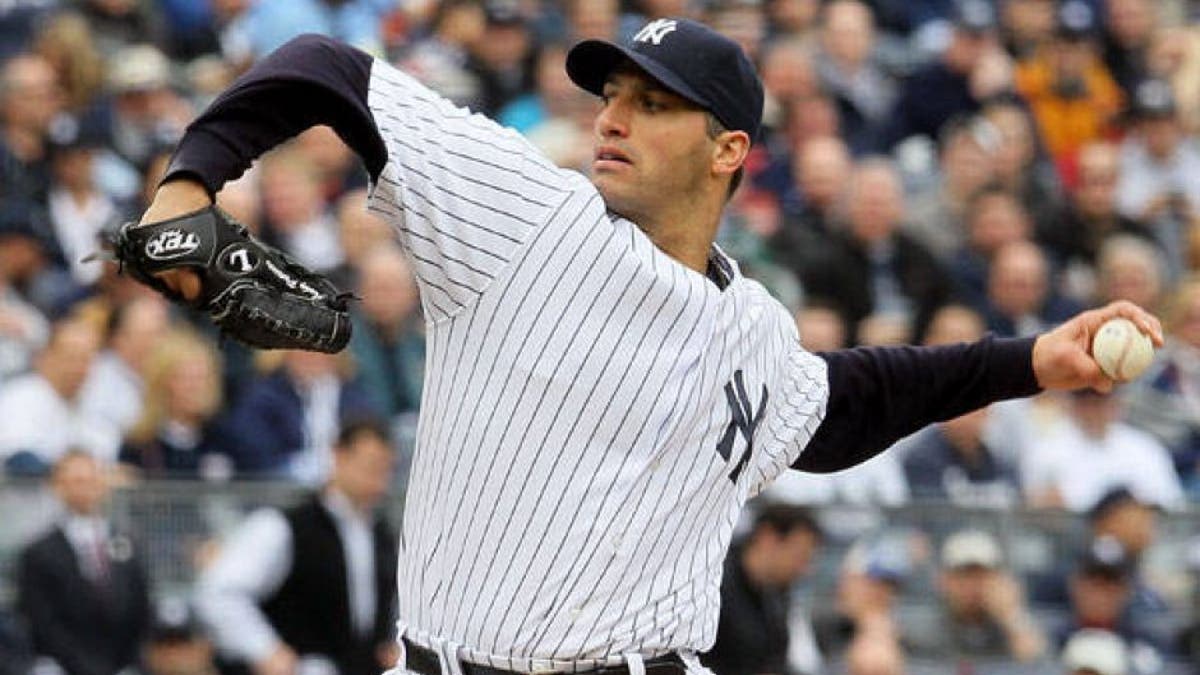 NEW YORK -- Andy Pettitte had his No. 46 retired by the Yankees on Sunday, one day after longtime teammate Jorge Posada was honored by New York.
Known for his intensity as a pitcher, Pettitte was visibly emotional as the team unveiled his plaque in Monument Park at Yankee Stadium during a pregame ceremony.
Pettitte made a nearly 12-minute speech and talked about his first experience sitting in the bullpen at old Yankee Stadium.
"I sat there and looked around and said, `Wow, this is absolutely amazing.' Looking back on that day, I could never of imagined, 20 years later, the most storied franchise in sports history would be honoring me in such a way."
Pettitte spent 15 seasons in New York, finishing his time in pinstripes with a record of 219-153 and a 3.85 ERA. Pettitte has the most wins of any left-hander in the franchise's illustrious history and his 2,020 strikeouts are the most for any Yankees pitcher.