Yankees might not be finished adding to their bullpen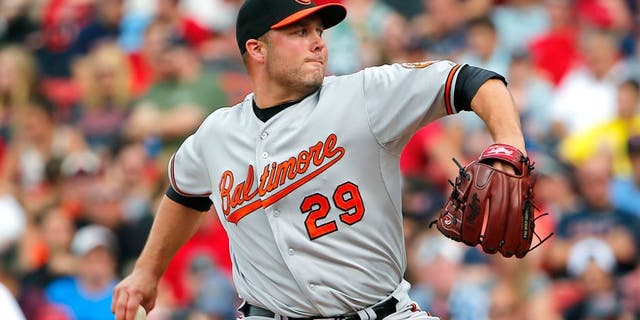 After acquiring Aroldis Chapman from the Cincinnati Reds this offseason, the New York Yankees had created somewhat of a superpen.
They already had Dellin Betances and Andrew Miller, both guys who could close for any number of teams -- they combined for 231 strikeouts in 145 2/3 innings last season. Adding one of the best closers in the game gives them one of the best bullpens in the game on paper.
And they still might not be finished.
According to a report from the New York Post, the Yankees had a deal in place to sign Tommy Hunter. The Yankees, though, ultimately backed out after Hunter's physical -- he eventually signed with the Cleveland Indians.
Hunter, 29, owned a 4.18 ERA between the Cubs and Orioles in 2015, but dominated with Baltimore from 2013-2014, holding a 2.88 ERA over that span.
So while Hunter isn't the pitcher he once was, the willingness to keep adding relievers shows how much emphasis they're putting in bullpen this season.