Yankees get dreaded 'Tommy John' diagnosis on top pitching prospect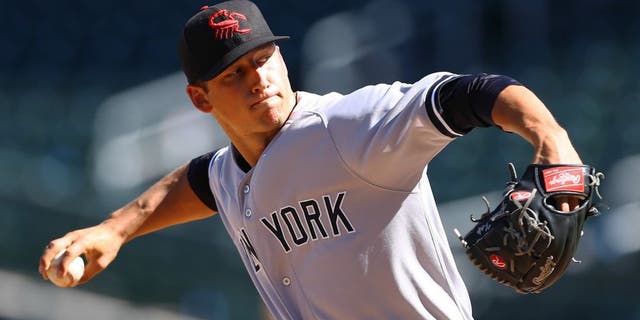 NEWYou can now listen to Fox News articles!
The New York Yankees youth movement suffered a setback on Thursday with the news that top pitching prospect James Kaprielian will have season-ending Tommy John surgery.
Kaprielian, 23, battled elbow problems last season and they returned this spring. As a result, the 16th overall pick in the 2015 MLB Draft who was considered a candidate for a late-season call-up to the majors this season will have to wait until at least next year to return to the mound.
In three Single-A starts in 2016, Kaprielian was 2-1 with a 3.00 ERA and 22 strikeouts in 18 innings. Although he was limited by discomfort in his right elbow during the season, he pitched in the Arizona Fall League going 2-3 with a 4.33 ERA and 26 strikeouts in 27 innings.