Yankees General Manager Travels to Arkansas to Court Cliff Lee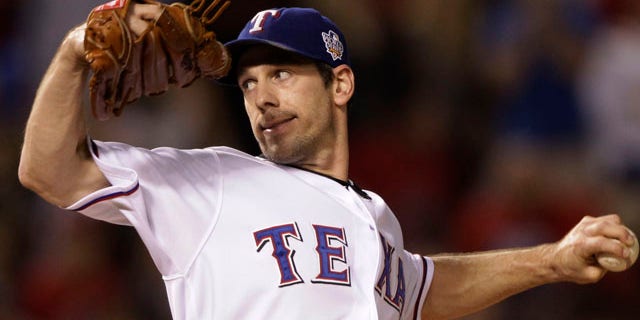 NEW YORK -- Yankees general manager Brian Cashman has traveled to Arkansas to meet with free-agent pitcher Cliff Lee.
Cashman was invited Tuesday by Lee's agent, Darek Brauneker, to meet with the 32-year-old left-hander and his wife, a person familiar with the arrangements told The Associated Press on Wednesday. The person spoke on condition of anonymity because the Yankees and Lee didn't make any announcements.
Wednesday's meeting was a "meet-and-greet" session, the person said, and an offer was not expected to be made until later.
In addition, Cashman, managing general partner Hal Steinbrenner and team president Randy Levine met in recent days with captain Derek Jeter and his agent, Casey Close, to start the process of negotiating a new contract, the person said.
The Yankees have identified Lee as the top free agent they would like to sign, in addition to retaining Jeter, Mariano Rivera and Andy Pettitte.
Texas would like to re-sign Lee, who was acquired in July and led the Rangers to their first World Series appearance.
Lee was 12-9 with a 3.18 ERA for the Mariners and Rangers, striking out 185 and walking 18 in 212 1-3 innings. He went 7-0 with a 1.26 ERA in his first eight career postseason starts before losing to San Francisco in Games 1 and 5 of the World Series.
Jeter completed a $189 million, 10-year contract and is expected to remain with the Yankees.