Yankees bar Reggie Jackson from team events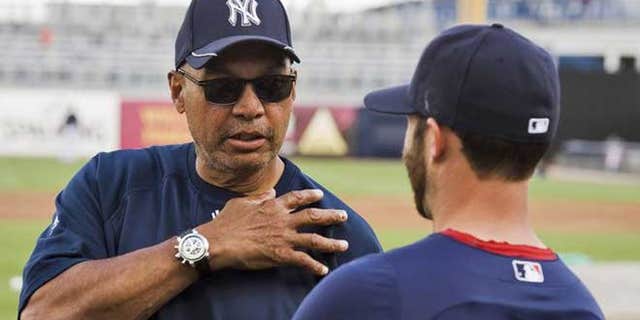 Reggie Jackson has been temporarily barred from Yankee team events after his controversial comments about Alex Rodriguez, Andy Pettitte and Mets Hall of Famer Gary Carter, according to league sources.
Jackson, a special adviser to the team who did not accompany the Yankees during their weekend trip to Boston, has been told to stay away from team events indefinitely.
Jackson is not expected to be fired and at some time this season will resume his role within the organization, which includes working with minor leaguers and being around the club in an advisory position.
In a Sports Illustrated article last week, Jackson said Carter, who died in February, Jim Rice and Kirby Puckett didn't belong in the Hall of Fame. He also criticized Alex Rodriguez and Andy Petttite because of their admitted PED use.
"I am very disappointed [the Carter comments are] out there and I am embarrassed," Jackson said by phone on Friday. "I have a number for his wife [Sandy] and I want to talk to her and the family. That needs to be noted. I am calling to apologize for inappropriate comments while I was talking to friends."