Xavi: I would have picked Manchester United over Liverpool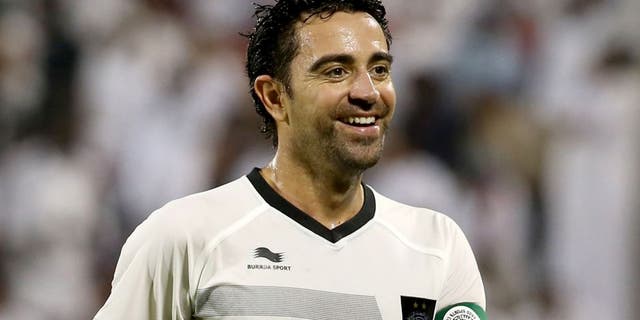 NEWYou can now listen to Fox News articles!
Xavi has admitted he would probably have chosen Manchester United over Liverpool if a chance to play in the Premier League had ever arisen.
The 35-year-old former Barcelona and Spain skipper spent his whole career with Barca, but after after 24 years he left to join Qatari outfit Al-Sadd in the summer.
Xavi, who scored a trademark free-kick on his debut for Al-Sadd in August, is unlikely to move again, but admits the lure of the Premier League is a big draw for any player.
"To be honest, the Premier League is a big attraction for any player. It's brilliant -- the stadiums, the pitches, the fans and how they live football over there -- it's all incredible over there," he told Eurosport.
"There are many great sides like Chelsea, Manchester United, Manchester City, Arsenal, Liverpool. If I had to select one, it would have to be a club with a great history; maybe Manchester United or Liverpool.
"I know that there are clubs who have emerged quite recently, like Manchester City for example, but United is my favorite historically-speaking."