WVU upsets No. 11 Oklahoma State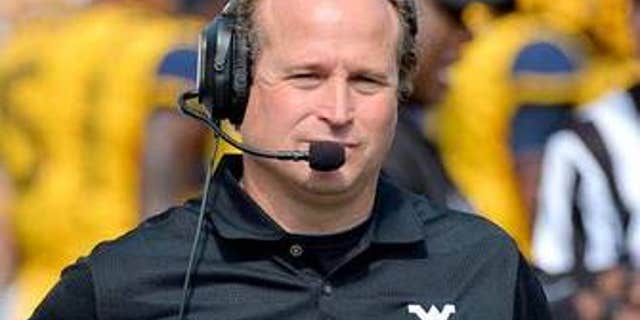 In tossing his headset, Dana Holgersen spoke for most of us who were subjected to West Virginia's four-hour slopfest against Oklahoma State. The Moutaineers' 30-21 win over the 11th-ranked Cowboys on Saturday was clunkier than the Beverly Hillbillies' Oldsmobile.
Holgersen took it out on his headset, which shattered from the velocity of his throw. West Virginia was protecting a 24-21 lead at the time, and Holgersen has seen his team do enough bad stuff this year that you couldn't blame him if he could feel disaster rumbling under his feet.
This is a Mountaineers team that lost to Maryland 37-0 last week and needed a late touchdown to beat William & Mary in the season opener.
Presumably, the Mountaineers were going to need a nearly perfect game to beat the Cowboys. They didn't get that, turning it over twice, going 8-for-22 on third down and being outgained 433-388. But Oklahoma State turned it over three times, missed two field goals and threw 27 incomplete passes.
It was enough to save West Virginia's lead. Can't say as much for Holgersen's headset, though.