WVU receivers hope to help Smallwood make more long gains, score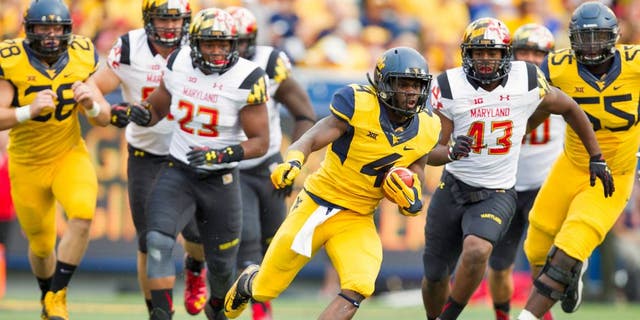 Sep 26, 2015; Morgantown, WV, USA; West Virginia Mountaineers running back Wendell Smallwood runs the ball against the Maryland Terrapins during the first quarter at Milan Puskar Stadium. Mandatory Credit: Ben Queen-USA TODAY Sports USA Today Sports
West Virginia is still playing for a bowl bid, but obviously, they would like to be sitting with the upper-tier of the Big 12, waiting for that College Football Playoff selection. That's not happening, but regardless, it's good to see the Mountaineers are still cognizant of the little things all winning football teams need to do.
One of them is receivers blocking downfield on short passes and runs. Wendell Smallwood has been effective all season, but perhaps he could break more explosive runs if he had better blocks from receivers.
"They've just been preaching about us blocking downfield a lot more, just giving that extra effort," Daikiel Shorts said. "If (defenders) want to get scrappy, we can get scrappy. Blocking, it's not that hard for me."
(h/t Tribune Review)