WS awards: Best, worst from Game 1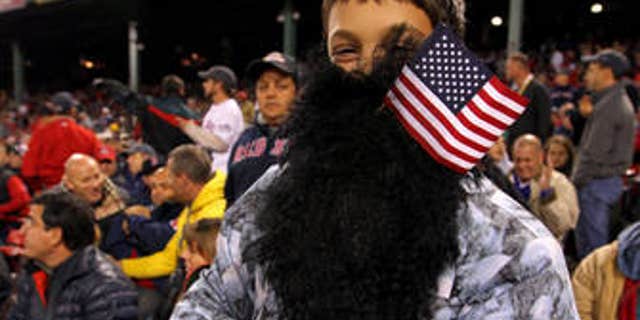 Game 1 of the World Series was full of action, including celebrity sightings, terrible clothing, bearded children and even a controversial play. Let's take a look at the best and worst of Wednesday's Series opener from Fenway Park.
Most challenging play for umpires to call: This double-play attempt by Cardinals shortstop Pete Kozma led to a controversial call by second-base umpire Dana DeMuth that was later reversed, leaving the bases loaded for Boston. Mike Napoli followed with a double, scoring all three baserunners in the next at-bat.
Your browser does not support iframes.
Most casual way to rob a grand slam: Carlos Beltran did not go the way of Torii Hunter when he robbed this second-inning granny. In fact, he made it look pretty easy -- like taking candy from a stadium full of babies. ... Beltran ended up leaving the game an out later and was taken to a local hospital for X-rays and a CT scan, which came back negative. However, Beltran is day to day.
Your browser does not support iframes.
Most mesmerizing game-face: Mike Carp shows his focus and determination in one facial expression, held for what seems like an impossible amount of time.
Best diving catch by a bearded-man: Johnny Gomes put his beard to work as he cushioned a blow with his face while laying out to make a grab.
Best tweet from Old Hoss Radbourn:
"Radbourn, Radbourn, Radbourn." - my skipper F. Bancroft, setting a record for fastest answer to a question about a World's Series rotation.
-- Old Hoss Radbourn (@OldHossRadbourn) October 23, 2013
Worst shirt worn by a former Boston Red Sox player who won a World Series in 2004 and notoriously referred to his own team as the "idiots": Kevin Millar (right).
Most patriotic bearded child: This little guy.
Best celebrity teeth in attendance: Matt Damon. Or is it really his brother, Pat Damon?
We can't wait for Game 2.
The original article can be found at FOXSports.com: WS awards: Best, worst from Game 1.