WS awards: Best & best from Game 3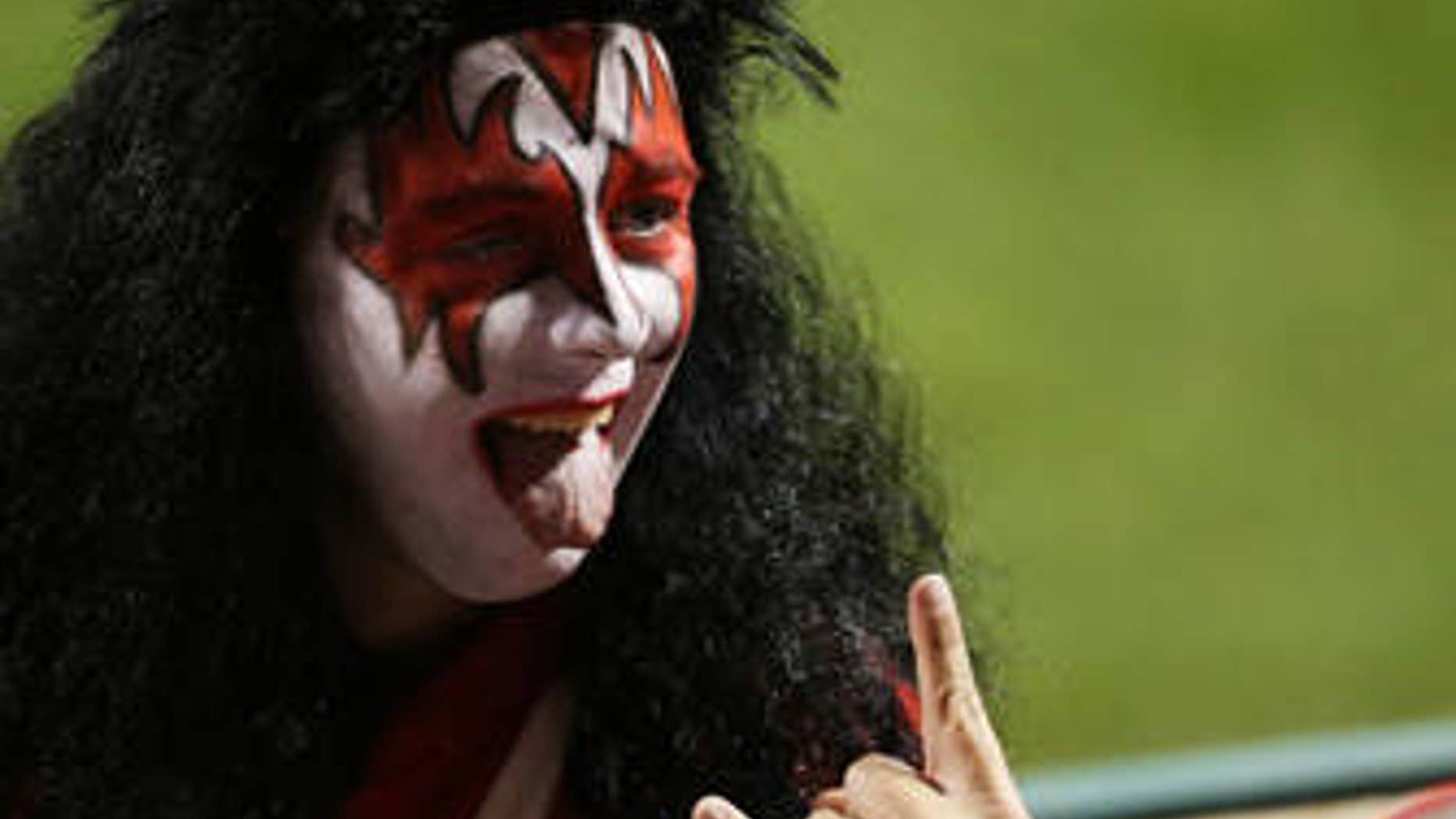 Game 3 ended the only way it could. On a walk-off obstruction call. Wait. What? Let's just get to the best.
Best way to rock and roll all nite and party every inning: As a Cardinals-themed Gene Simmons, this guy could care less about the baseball game going on behind him. He's just trying to lick it up and shout it out loud by freaking out all the squares.
Best use of magic: David Ortiz and his amazing technicolor dream bat. Go, go, go, David you know what they say. This game will end on an obstruction call play. Come on now David, you're doing fine. This award will end at the end of this line.
Best way to embarrass yourself and scare off children: The crooked thumb. The dead eyes. Movin' right along .
Photo courtesy of www.fansided.com
Best way to hold back a barrage of expletives after striking out: Just Breathe .
Best use of glove to not catch ball causing the batter to overrun first base and get thrown out: Jacoby Ellsbury knew exactly what he was doing when he muffed this cupcake.
Most excited person about to throw or launch from cannon a balled-up T-shirt: OMG.
Best obstruction call walk-off in World Series history: Boston just cannot figure out how to throw from home to third.
Your browser does not support iframes.
SHOUT IT, SHOUT IT, SHOUT IT OUT LOUUUDDDD
And that was Game 3.
The original article can be found at FOXSports.com: WS awards: Best & best from Game 3.